Paul Fletcher-Herd launches online petition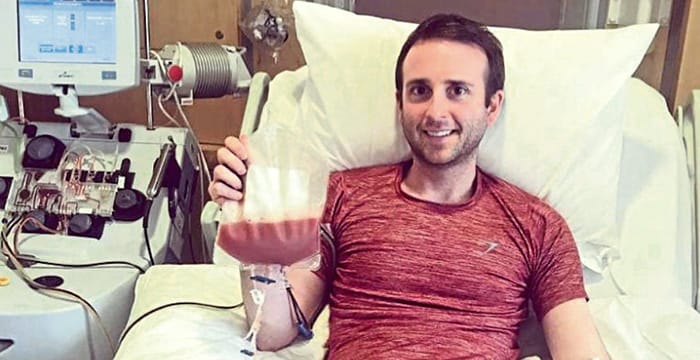 A trainee solicitor has called on the government to make employers legally obliged to give staff time off work so they can make life-saving donations of bone marrow and stem cells.
Paul Fletcher-Herd, a trainee solicitor at Scottish outfit Aberdein Considine, has launched a petition that, if successful, could impose a legal duty on employers to give staff time off if they're found to be a match for a person who requires an urgent transplant.
Fletcher-Herd's petition, which has so far attracted over 750 signatures, is in memory of his friend Cammy Smith, who lost his battle with Leukaemia in 2014.
Having seen first-hand how stem cell transplants helped extended Smith's life, the solicitor-to-be registered as a donor and, six years later, was called into action after being flagged as a potential match. Fortunately, his firm was more than happy to give him the time off work — but others, according to Fletcher-Herd, aren't so lucky.
"Every single person who joins the Anthony Nolan and NHS Stem Cell Registry has the potential to give someone a second chance of life," Fletcher-Herd writes on his petition. "An employer should not prevent that from happening — it could mean the difference between life and death."
The Aberdonian, who had to attend a special clinic in London to donate, continues: "During my experience donating stem cells it became apparent that many people are keen to sign up to the register but they are discouraged by the fear that their employer will either not allow them the time off or will discriminate against them for taking the time off."
At 10,000 signatures, the government will respond to his petition, while 100,000 signatures will see it considered for debate in parliament. You can sign the petition here.