Dual nationality will ensure they can continue to appear before European courts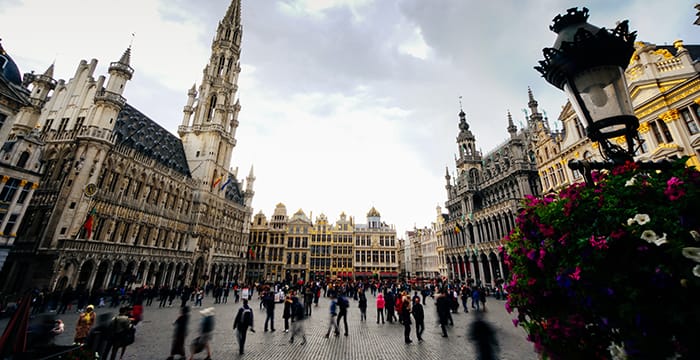 British lawyers based in Brussels are taking Belgian citizenship to continue practising before the European courts amid no deal Brexit fears.
Prime Minister Boris Johnson has pledged to pull Britain out of the bloc "do or die" come 31 October (the UK's rescheduled EU departure date). In the event of no deal, Brit lawyers practising in the EU may face certain restrictions: they could lose their right to take part in post-Brexit Court of Justice proceedings.
It's why joining the Belgian bar is an attractive recourse. Brussels is also a key centre for competition law, and most corporate outfits have a presence in the capital which will enable them to continue to advise clients on matters concerning European law.
Trevor Soames, a Brussels-based partner at US law firm Quinn Emanuel who has recently obtained Belgian citizenship, told City A.M.:
"Everybody I know either has done it or is in the process of doing it. I can't think of anybody who hasn't — they'd be silly not to. A significant part of my work is arguing cases before the European courts, as of 31 October my rights of audience cease. This goes for all British lawyers unless there is a withdrawal agreement."
Soames, who specialises in EU competition and regulatory law, added: "Taking another nationality is not something I have done lightly. I'm very happy to be living in Belgium and grateful but I never imagined it would ever be necessary and when doing it I was sad."
Only citizens from the European Economic Area can legally join the Belgian bar. The Belgian government has granted a stay of execution, meaning lawyers from the UK can join the bar until 2021.
It seems taking Belgian nationality isn't the only form of insurance some British lawyers are obtaining. More than 2,700 UK lawyers have paid €300 (£278) to join the Irish roll of solicitors to ensure they're able to continue practising in the EU post-Brexit.
The Law Society of Ireland, however, has recently thrown doubt on whether this will be enough with the suggestion that lawyers will need to be established within Ireland and pay indemnity insurance within the state.