Magistrates brand Porsche-driving corporate lawyer caught speeding seven times in just eight months a 'disgrace to your profession'
Blamed the stress of his 17-hour working day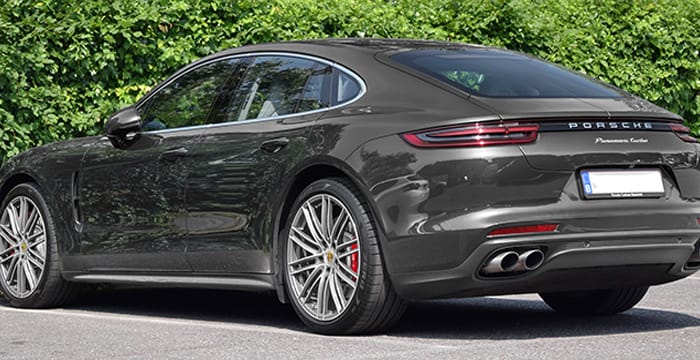 A top corporate lawyer has been labelled a "disgrace to your profession" by magistrates after he was caught speeding seven times in just eight months while driving his high-powered Porsche and Mercedes cars.
Matt Fleetwood, chief executive at Manchester-based outfit Beyond Corporate, was clocked speeding five times on the same stretch of road on his commute to work in his Porsche Panamera Turbo, Manchester Evening News reports.
The 49-year-old — who previously held the position of managing partner in Fieldfisher's Manchester office, according to his LinkedIn — was also caught speeding on a further two occasions in his Mercedes S350 between November and July last year. He already had nine points on his driving licence.
Manchester Magistrates' Court heard how Fleetwood was caught at speeds of between 38mph and 49mph in a 30mph zone. He admitted seven charges of speeding but blamed his conduct on a change in the speed limit, claiming he had been driving on "auto pilot".
Fleetwood's lawyer, Peter Grogan, reportedly said:
"Mr Fleetwood is deeply embarrassed by the number of offences. He has been regularly driving along that road for some 20 years whilst he drives to and from his work. The speed limit has been 30mph for most of that period and it changed to 30 about three years ago."
He also claimed Fleetwood had been suffering from stress from working 17 hours a day and argued that a disqualification would have a detrimental impact on his firm as he had to travel in search of new business.
Unfortunately, the court didn't agree. Banning him from driving for six months under the 'totting-up procedure' and fining him £3,300, the magistrates said:
"Well Mr Fleetwood, you stand there looking embarrassed and so you should. Someone like you driving with a heavy foot in your Porsche."
Branding him an "absolute disgrace to your profession", they continued: "A six month disqualification is the sentence — and believe me, it could be more."