Newcastle Uni teams up with social mobility charity to help aspiring lawyers from low-income families
Pathways to Law scheme triples chances of landing a uni place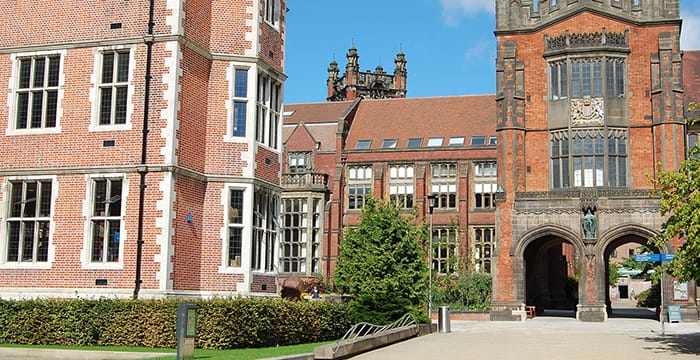 Newcastle Unversity has launched a new scheme to give secondary school students from low-income families a route into law.
The Pathways to Law programme, a partnership with the Sutton Trust social mobility charity, is a two-year scheme for 16-18 year olds interested in a legal career.
Participants get work experience placements, sit in on lectures, network with lawyers and attend a four-day conference. The idea is to improve the CVs and uni-readiness of high-achieving students from less well-off backgrounds.
The Sutton Trust says that Pathways to Law participants are three and a half times more likely to be offered a place at a "top university" than their peers with similar grades.
Newcastle law lecturer Joshua Jowitt said:
"I attended a Sutton Trust Summer School myself back in 2005, so I know first-hand the difference that participating in a programme like this can have on young peoples' lives."
There are 30 places available on the Pathways to Law programme at Newcastle. It is open to year 12 students at state schools who live within commutable distance of the university and have five GCSEs at grades seven to nine.
Applicants must also be eligible for free school meals and be potentially the first in their family to go to university. Applications open today.
Jowitt, who was the first in his family to do A-levels and studied law at Cambridge, added: "It's vital to our communities that we let people know that these career paths are open to anyone, regardless of their background".
Newcastle is only the latest uni to run the Pathways programme, but the first in the north-east of England. The Sutton Trust already runs the scheme in 13 other universities — including Leeds, Liverpool and Manchester — with 500 places available nationwide for would-be lawyers.
The news comes as the Law Society welcomed ten new student solicitors onto its Diversity Access Scheme. The scholarship offers financial assistance with the Legal Practice Course (LPC), as well work experience, mentoring and networking opportunities.
Law Society vice president David Greene encouraged any aspiring solicitor facing "particular challenges on their way to qualification" to consider applying for a place.