*THIS EVENT IS NOW FULLY BOOKED* Student event: Thursday 4 June at 4pm, taking place virtually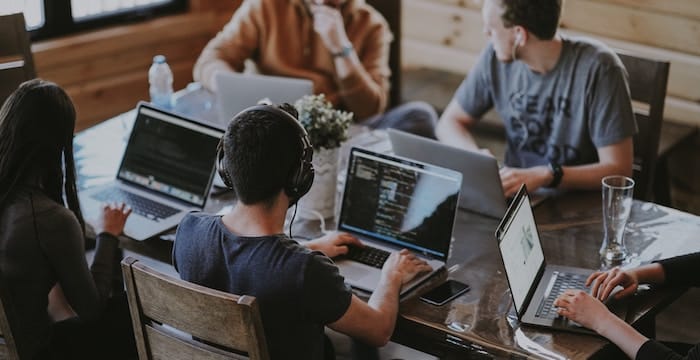 Covid-19 has dramatically accelerated some of the technology-led changes already underway in society, with remote working and video conferencing firmly entering the mainstream thanks to social distancing. When the pandemic has passed, few people expect things to return to how they were before.
The NewLaw sector looks set to be a beneficiary of this shift. Its flexible approach that relies less on expensive central London office space and more on efficiency-driving tech could become a central feature of the 2020s legal market. This new way of working will dovetail with the introduction next year of the more flexible Solicitors Qualifying Exam (SQE), which will give students alternative routes to qualify.
On Thursday 4 June (4pm to 6pm) Legal Cheek is partnering with BARBRI to hold a virtual event for students that will explore these themes, giving insights into what new training options are on the horizon and helping them to develop their broader understanding of the legal market.
Date: Thursday 4 June 2020
Time: 4pm to 6pm
Location: Virtual event
Level: Students, Graduates
A speaker from the global legal education provider will be joined by lawyers from NewLaw businesses Elevate and F-LEX, as well as a general counsel who is part of the O-Shaped Lawyer project, in a virtual session chaired by a Legal Cheek journalist.
The speakers
Mary Bonsor, CEO and co-founder, F-LEX
John Croft, president and co-founder, Elevate
Natalie Salunke, general counsel at Havn, The O-Shaped Lawyer
Tracy Savage, academic head UK progammes, BARBRI
After the panel session, there will be virtual networking with the speakers and other representatives from their organisations until 6pm.
Apply to attend below. You'll be asked to submit a CV and two questions for the panel.