Wednesday 28 September, 4pm to 6pm, taking place virtually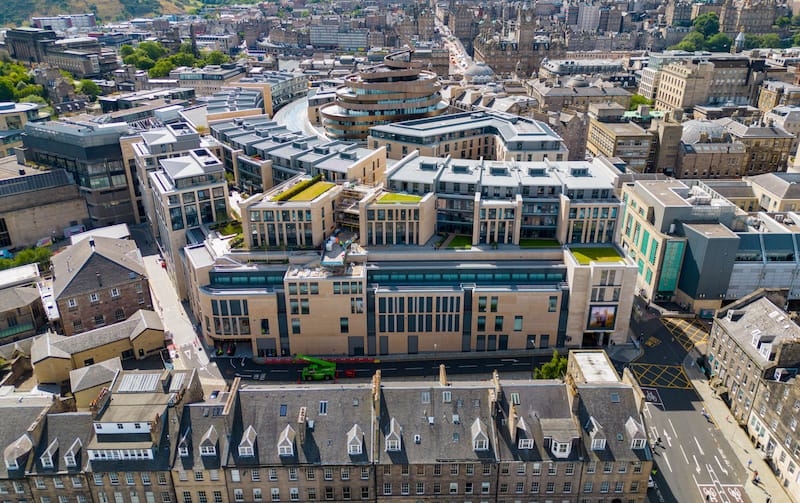 Join us on the afternoon of Wednesday 28 September for a virtual student event with global law firm CMS. Offering 95 training contracts each year, CMS is the third largest training firm in the UK.
The session will be based on a case study of a £1 billion commercial real estate project that the firm is helping to deliver. CMS are acting for Nuveen Real Estate, one of the largest investment managers in the world with $156 billion of assets under management, in its funding and development of the St James Quarter, a landmark mixed use development in the UNESCO World Heritage site of Edinburgh. The scheme covers 1.7 million square feet, includes an Everyman Cinema, and will soon feature 'W Edinburgh', a 75-bed Roomzzz aparthotel and 152 residential apartments.
Date: Wednesday 28 September 2022
Time: 4pm to 6pm
Location: Virtual event
Level: Students, Graduates
We'll be hearing from CMS lawyers, Roland Smyth, Eilidh Fitzgibbon, Victoria Guild and Ewan Wilson who have been at the heart of what is recognised as one of the UK's largest and most significant regeneration projects. Martin Perry, Managing Director, Development Europe, will also join us to give us his perspective.
What goes into delivering something of this scale? What kind of law is involved and what is the role of lawyers? How do wider economic issues affect such projects? And how can students use case studies like this to build their commercial awareness?
We'll be asking these questions and more to the speakers, who will also share wider reflections on their career journeys to date and give advice to students hoping to follow a similar path.
After the talks and panel discussion there will be virtual networking with the speakers, CMS trainees and members of the firm's graduate recruitment team.
Apply to attend. You'll be asked to submit two questions for the speakers.