Thursday 10 January 2019 at Travers Smith, London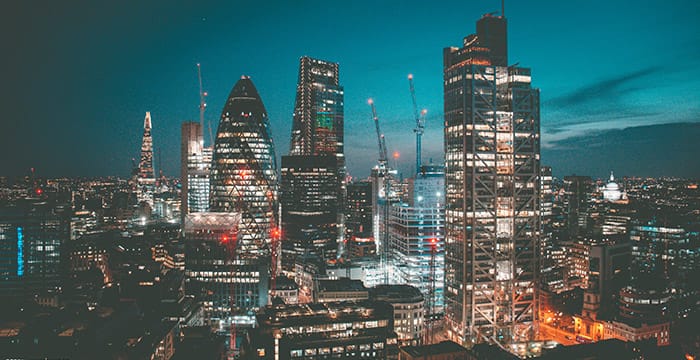 Nearly ten years into the longest bull run in history, in an environment of populist politics and technological disruption, the world is full of challenges and opportunities.
Can the economic expansion that began in March 2009 after the financial crisis continue amid rising US-China trade war tensions, trouble in Europe with Brexit and clashes between the EU and Italy, and a downturn in emerging markets?
Add into this mix the technological innovation that is now reaching beyond media and telecommunications to shake up banking, financial services, retail and the legal profession — and you have quite a brew.
On the evening of Thursday 10 January we'll be considering these questions as Legal Cheek partners with Travers Smith to hold its first event of 2019. The theme is 'How law firms adapt to change'.
A panel of lawyers from across the firm's practice areas will discuss how Travers Smith balances its market-leading private equity-led transactional practice with its elite disputes practice. The former traditionally thrives in times of economic expansion, while litigation tends to be strongest when the business cycle turns.
The Travers lawyers will also talk about how they have expanded their client base into the next generation of companies through partnerships with start-up funding platforms and the London Stock Exchange's ELITE capital raising programme for fast-growing small businesses.
The panel will consider, too, the ways in which law firms themselves are changing. Not only is Travers investing heavily in lawtech to boost efficiency, but it's using technology to facilitate more agile working. The firm now has several lawyers who work remotely full-time, alongside a network of flexi-working alumni which it uses on a contract basis. As working practices evolve, so does organisational culture, and discussions about doing things differently have led to greater openness within the firm about mental health. The speakers will share their experiences on this topic.
The session commences with a panel discussion, chaired by Legal Cheek publisher Alex Aldridge, after which there will be drinks, nibbles and networking with the lawyers on the panel, trainees and members of Travers Smith's graduate recruitment team.
Apply to attend below. You'll be asked to submit a CV and two questions for the panel. Please note that the details of those offered places will, subject to consent, be shared with Travers Smith's graduate recruitment team.