*FULLY BOOKED* Thursday 21 November at Herbert Smith Freehills, London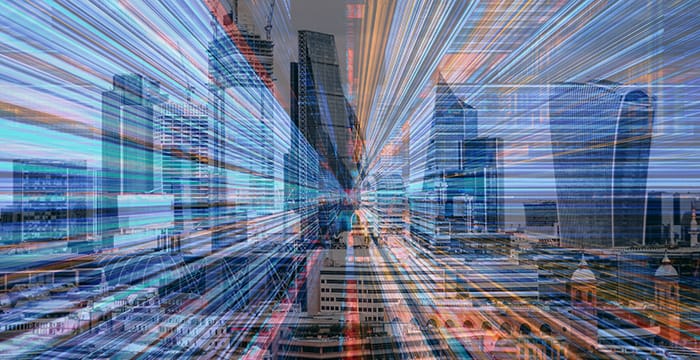 As an early adopter of legal tech, and one of the first movers in considering the impact of artificial intelligence (AI) on clients, Herbert Smith Freehills (HSF) is well positioned to reflect on the disruption that has taken place in recent years and the profound changes ahead.
The firm's 2017 research paper, 'Artificial Intelligence: The client perspective', brought together its thinking on the transformative potential of AI. Its roll out earlier this year of a new initiative for staff to spend ten days a year working on innovation projects showed that HSF is serious about leading the market in areas such as document automation, blockchain and smart legal contracts.
Date: Thursday 21 November 2019
Time: 5:30pm to 8:30pm
Location: HSF, London
Level: Students, Graduates
On the evening of Thursday 21 November, four of the firm's lawyers are coming together to discuss the current state of play, and give insights from the frontline of legal innovation, at Legal Cheek's latest student event.
They'll be considering the junior lawyer perspective, with two of the firm's trainees sharing their insights on the day-to-day reality of using legal tech on cases and deals. A member of the firm's Disruptive Technology & Innovation Team will give a wider view on firm strategy.
And we'll also be hearing from a lawyer in HSF's new Digital Law Group — a cross-practice area collaboration that pools the firm's digital knowledge — who will discuss how technological disruption has been affecting their clients' businesses, and explain how the firm has been responding.
The speakers
Kushal Bhimjiani, senior associate, HSF
Matt Goff, innovation facilitator, HSF
Jamie Ball, trainee, HSF
Ghislaine Nobileau, trainee, HSF
The speakers will take questions, too, about their own career journeys and offer advice to those hoping to follow in their footsteps. After the panel session there will be drinks and networking with the speakers and members of the firm's graduate recruitment team.
Apply to attend below. You'll be asked to submit a CV and two questions for the panel. Please note that the details of those offered places will, subject to consent, be shared with HSF's graduate recruitment team.
THIS EVENT IS NOW FULLY BOOKED.