Wednesday 6 November, at Addleshaw Goddard, Edinburgh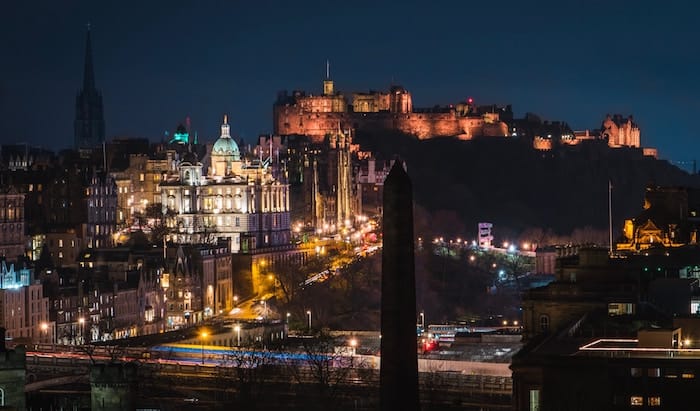 Legal Cheek is coming to Edinburgh for its latest student event
With its enviable financial services and pharmaceuticals sectors, strategically important energy industry and fast-growing status as a technology hub, Scotland is set to play a key role in the global economy of the 2020s.
Evidence that the country is moving in the right direction can be found in the resilience Scotland has shown despite being lumbered with the uncertainty of Brexit — household and consumer spending continues to grow while average income is increasing by 4% a year, the sharpest rise in a decade.
The coming together of two key Scottish strengths — financial services and technology — is a particular good news story, with Scotland now home to over 100 fintech companies, including unicorns such as Skyscanner and FanDuel. With Edinburgh boasting the UK's biggest tech incubator, CodeBase, plenty more may be on the way. Health is tipped as a sector to watch for innovation.
Date: Wednesday 6 November
Time: 5:30pm to 8:30pm
Location: Addleshaw Goddard, Edinburgh
Level: Students, Graduates
The country also looks likely to be an important player in the emerging green economy, with its status as a major oil and gas producer, and an unrivalled pedigree in renewables (around three quarters of Scotland's electricity consumption comes from renewable sources) positioning it as an energy leader.
On Wednesday 6 November Legal Cheek is partnering with Addleshaw Goddard for an evening with its lawyers at the firm's Edinburgh office. Lawyers from the firm's corporate, commercial, technology and finance teams will discuss their work advising multinationals, global banks and fintech start-ups, including Edinburgh-based Skyscanner. There will also be insights from members of the firm's pharmaceuticals and infrastructure, projects & energy divisions.
The speakers will reflect, too, on their own career journeys, and advise students how they can follow in their footsteps.
Speakers
Matt Finnie, trainee solicitor, Addleshaw Goddard
Jenny McHattie, associate, Addleshaw Goddard
Jamie Nellany, managing associate, Addleshaw Goddard
Andy Ley, partner, Addleshaw Goddard
The event commences with a panel discussion, chaired by a Legal Cheek journalist, after which there will be drinks, nibbles and networking with the lawyers on the panel, trainees and members of Addleshaw Goddard's graduate recruitment team.
Apply to attend the session below. You'll be asked to submit a CV and two questions for the panel. Please note that the details of those offered places will, subject to consent, be shared with Addleshaw Goddard's graduate recruitment team.