Thursday 15 July, from 4pm to 6pm, taking place virtually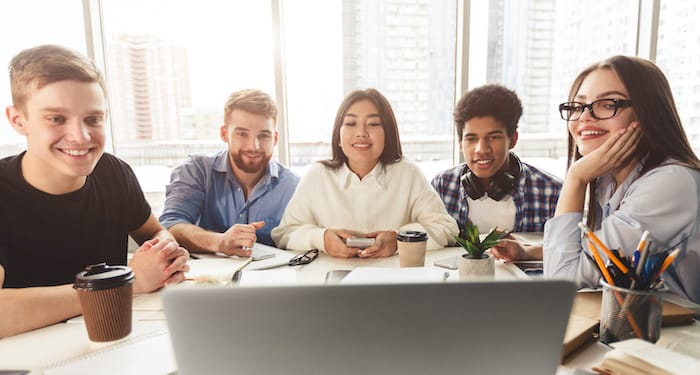 Legal Cheek is holding its first ever virtual event for sixth formers and school leavers interested in entering the law via the solicitor apprentice route.
Taking place on the afternoon of Thursday 15 July, the session features a panel discussion with solicitor apprentices from Clyde & Co, CMS and Gowling WLG followed by virtual networking with the firms' early careers recruitment teams.
Date: Thursday 15 July 2021
Time: 4pm to 6pm
Location: Virtual event
Level: Sixth formers, School leavers
All three firms run legal apprenticeship programmes with The University of Law (ULaw), which sees school leavers study law degrees part-time while training as paralegals and then solicitors, earning while they learn.
The speakers
Natasha Davey, solicitor apprentice at Clyde & Co
Sophia De Lucia, solicitor apprentice at CMS
Katy Love, solicitor apprentice at Gowling WLG
Emma Benoit, senior tutor at ULaw's Leeds campus
During the virtual event we'll also hear from ULaw about how the academic element of this new route into the legal profession operates and dovetails with the on-the-job training.
Apply to attend below. You'll be asked to submit two questions for the speakers. In formulating those questions we ask you to focus on their experiences as legal apprentices, their reasons for choosing this route over the traditional graduate path and what they hope to achieve in the future.