Wednesday 23 October at Pinsent Masons, Leeds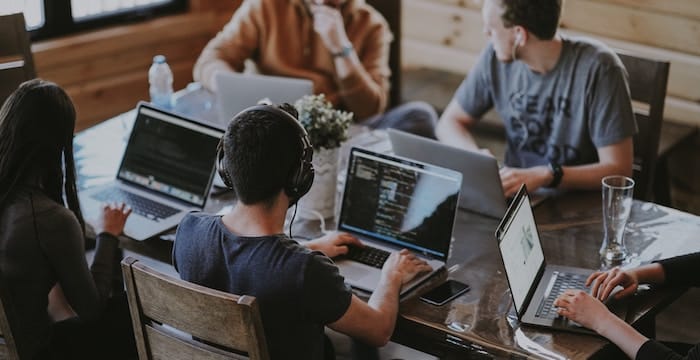 In a world awash with unprecedented levels of uncertainty, and opportunity, leading organisations are having to re-appraise the skills they value in their workforce.
The legal profession is no exception, as law firms and their clients find themselves, on one hand, buffeted by the geopolitical forces of US-China trade wars and Brexit while, on the other hand, being rocked by the unceasing technological revolution.
Arguably, the most important quality lawyers of the future need to navigate this environment is adaptability. In the short term that means being open-minded about which seats you undertake during your training contract and which practice areas to qualify into, as the turning economic cycle hints that countercyclical departments like litigation and restructuring could soon find their way back to prominence.
Date: Wednesday 23 October 2019
Time: 5:30pm to 8:30pm
Location: Pinsent Masons, Leeds
Level: Students, Graduates
Over a longer period, having the adaptability, agility and enthusiasm to seize opportunities as they arise will surely become a major differentiator. Driven by many factors, including advancements in legal tech, the form in which those opportunities present themselves will change.
That means an entrepreneurial mindset, and an eye for areas of growth, will be critical. A relative ease with legal tech and handling data, as well as proficiency in the more traditional skills of analysis, communication and commercial awareness, could become essential.
Law has always been a stressful job, but to manage the considerable associated pressures of operating in a world that no longer follows the old rules, it may have to get even tougher. Resilience will be more important than ever, as will flexibility and the ability to think creatively.
On the evening of Wednesday 23 October a panel of associates and partners from different practice areas within Pinsent Masons will gather at the firm's Leeds office to share their views on the global economy and the future of the legal market, and in this context consider the skills that the lawyers of the 2020s will need to succeed.
Speakers
Peter Morley, corporate tax partner at Pinsent Masons
Adam Waite, real estate finance lawyer at Pinsent Masons
Seema Lodhia, trainee at Pinsent Masons
Alisha Kouser, future trainee at Pinsent Masons
The speakers will also talk about their own career journeys, reflecting on their routes into law, while advising the next generation how they can follow in their footsteps. After the panel session there will be drinks and networking with the speakers, Pinsent Masons trainees and members of the firm's graduate recruitment team.
Apply to attend below. You'll be asked to submit a CV and two questions for the panel. Please note that the details of those offered places will, subject to consent, be shared with Pinsent Masons' graduate recruitment team.