THIS EVENT IS FULLY BOOKED
Monday 26 October, from 4pm to 6pm, taking place virtually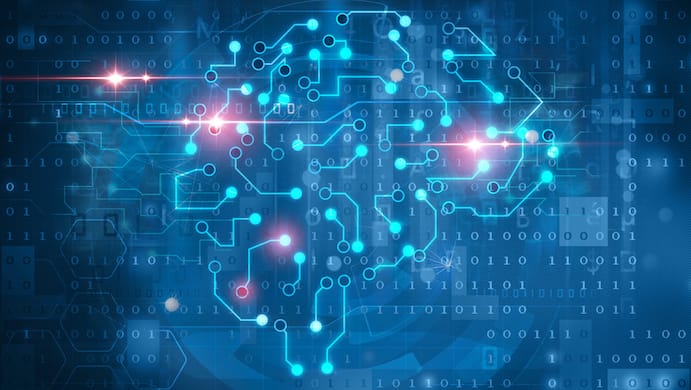 The technological revolution is being accelerated by the Covid-19 pandemic.
Right now remote working and online retail are centre stage, but over the years ahead expect the wider integration of technology across sectors to be a key societal theme. Recent developments in legal tech and fintech will surely be just the beginning.
Date: Monday 26 October 2020
Time: 4pm to 6pm
Location: Virtual event
Level: Students, Graduates
On Monday 26 October Legal Cheek is partnering with Ashurst to hold a virtual event for students interested in technology and the law.
A panel of speakers – including lawyers from Ashurst's Advance Delivery team and its fintech group – will give their views on what developments we can expect during the 2020s.
The speakers
Tara Waters, partner and head of Ashurst Advance Digital
Abradat Kamalpour, partner in Ashurst's finance practice
Emily Jones, trainee solicitor in Ashurst's global markets practice
They will share their experience of remote working during the pandemic, too, and sketch out their wider vision for the future of law firms, while offering students advice on how they can best position themselves to take advantage of the opportunities that lie ahead.
After the panel discussion there will be virtual networking with the speakers, Ashurst trainees and members of the firm's graduate recruitment team.
Apply to attend. You'll be asked to submit a CV and two questions for the panel.
THIS EVENT IS FULLY BOOKED