Wednesday 30 October at Burges Salmon, Bristol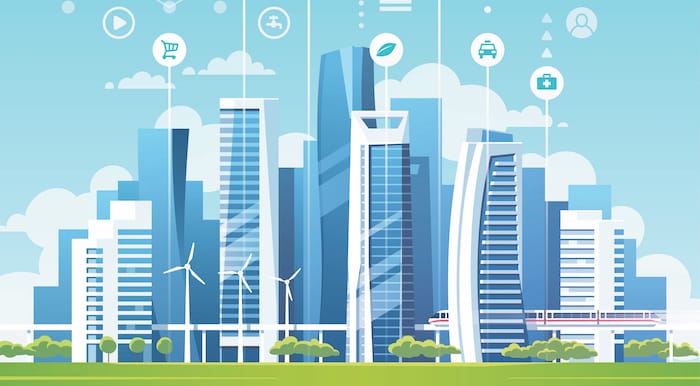 The growing threat of climate change and a shift in governments' economic policy look set to combine to super charge green investment over the next decade.
On the policy front, a movement is underway from monetary solutions focused on keeping interest rates low and increasing the supply of money, which have prevailed since the 2008 crisis, towards fiscal measures that use government spending and taxation to generate growth.
Meanwhile, urgent calls to combat climate change are starting to cut through to the mainstream and influence public opinion. Those in power are taking notice, as seen by the calls of the US senator Alexandria Ocasio-Cortez for a 'Green New Deal', which new European Commission President Ursula von der Leyen recently echoed with her 'Green Deal' plan.
What better way for governments to splash their cash than on a host of new initiatives that help the fossil fuel economy of the last century transition to the low carbon world of the future?
Date: Wednesday 30 October 2019
Time: 5:30pm to 8:30pm
Location: Burges Salmon, Bristol
Level: Students, Graduates
On the evening of Wednesday 30 October lawyers from independent UK law firm Burges Salmon will gather at Legal Cheek's latest student event to discuss the green economy.
The firm is particularly well known for its expertise in many key green economy areas, including infrastructure (think mass roll outs of electric car charging points and new smart highways), renewable energy (wind, nuclear and cleaner forms of traditional power sources are set to be major growth areas), education (retraining of workers will surely form a key part of government plans) and finance (innovative financial structures and public private partnerships will be required to support these projects).
Speakers
Rosamond Harris, real estate associate specialising in renewable energy
Tom Gillett, projects solicitor specialising in environment and energy
Stephen Lavington, projects senior associate specialising in environment and energy
After a panel discussion chaired by a Legal Cheek journalist there will be drinks and networking with the speakers, Burges Salmon trainees and members of the firm's graduate recruitment team.
Apply to attend below. You'll be asked to submit a CV and two questions for the panel. Please note that the details of those offered places will, subject to consent, be shared with Burges Salmon's graduate recruitment team.