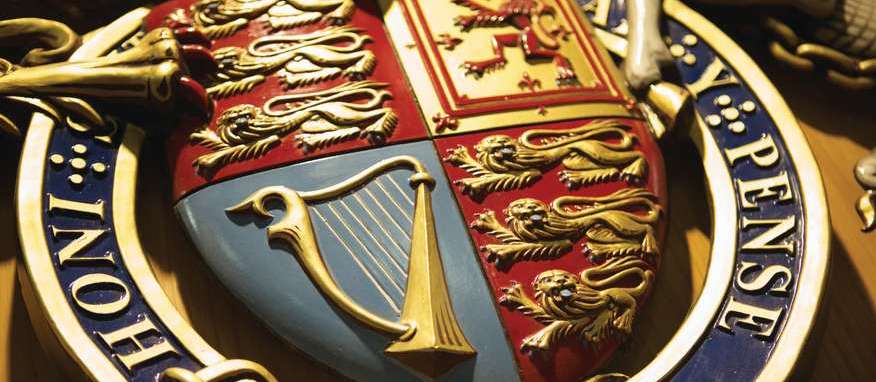 Nottingham Trent University (Barristers Training Course)
The Legal Cheek View
Nottingham Law School's (NLS) excellent resources, diverse range of social activities and small cohort "made my experience on what is now the BTC great", says a recent bar graduate.
NLS' Legal Advice Centre is one of the University's unique selling points. Nottingham is the only city outside of London that offers free representation work, which means NLS' students are some of the few that are able to gain valuable court experience while studying. "Representing a client in the Legal Advice Centre was an opportunity I wouldn't have had at many other universities," says recent BTC graduate.
The Legal Advice Centre provides legal representation in social security and employment tribunals to people who are ineligible for legal aid and cannot afford lawyers. One student told Legal Cheek just how easy the process is: "A case will come to the Centre and then an email is put out to students asking if anyone is available." Students are supervised throughout the process, but they manage the case and liaise with clients which is 'highly rewarding".
NLS' facilities are described by one student as "impressive". They highlighted the benefits of having a court room for mooting exercises and that "it prepares you well for a career in chambers".
NLS' smaller cohort creates "close-knit" groups and a "great" social life. "I made lifelong friends during my BTC," says one student. She credits the 78-person intake (in 2019-2020) on the BTC with facilitating a close and supportive community. All of the interviewees emphasised Nottingham's friendly culture, with one graduate saying how "it facilitated an inclusive and diverse feel".
Location is ideal. "The campus is right in Nottingham's city centre", said one student. They then praised the location's proximity to great bars and restaurants, getting particularly excited that "Wetherspoons is a one-minute walk from the library".
The one hour and 40-minute commute to London is manageable and allows students to take part in Qualifying Sessions and other Inns.
The social scene has "something for everyone," reports another student and you can meet new people by getting involved in the University's numerous societies and clubs. "I really enjoyed being on the Student Committee as I got to meet with tutors on my course periodically," they added.
Legal Cheek did notice that all our interviewees hailed from the Midlands which could explain why they chose to study there. "I was born and bred in Nottingham and then went to study at Oxford for four years," says one recent BTC graduate. He then went on to explain that he "considered London and Birmingham but chose Nottingham because I heard from graduates and barristers that NLS had dedicated staff and that they enjoyed their time there".
Despite our interviewees all being from the region, they proudly stated that Nottingham has a "global reach." Currently, 14,000 international students from over 140 countries call 'Notts' home and so it's no wonder that one student said "there was a large cohort of international students".
For students not familiar with the campus or city, one student highly recommended the Open Day: "The Open Day solidified my decision to study the BTC at Nottingham. The staff were very helpful".
The course's fees were one important factor for one student we spoke to: "NLS is a lot cheaper than other BTC providers", sitting at £14,900 for 2023-24 entry.
While one student disclosed that the materials that NLS provided were only "good", she said that it was the same centrally provided materials as other students around the country.
The course is not to be taken lightly. One recent graduate stressed that "the bar course is hard, and you are not spoon-fed, but no BTC provider will spoon-feed you!" She did add though that while the course is challenging, the "NLS BTC is a great one to do".
Scholarships
Nottingham Law School's Professional Courses Scholarship for Academic Excellence
Scholarship value
≤ half tuition fee
Application info
Available to UK, EU and International students who have received an offer to study with NTU
Nottingham Law School's Professional Courses Scholarship for Outstanding Achievement
Scholarship value
≤ half tuition fee
Application info
Available to UK, EU and International students who have received an offer to study with NTU
The Law School In Its Own Words