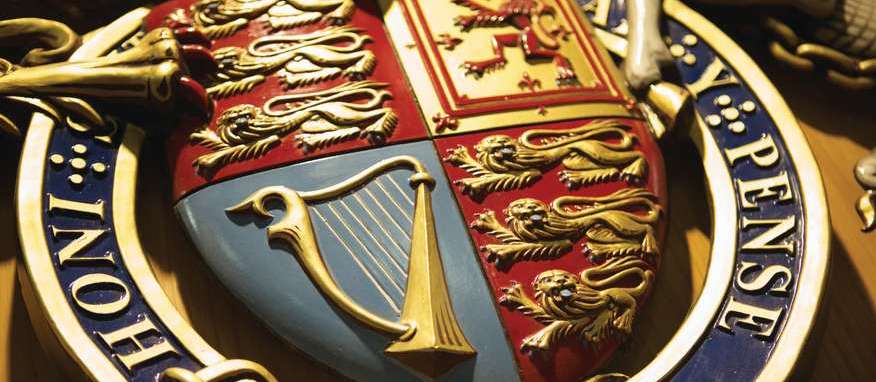 Nottingham Trent University (GDL)
The Legal Cheek View
The biggest Graduate Diploma in Law (GDL) provider outside London runs a well-regarded course that students say has a "great social atmosphere, dedicated staff and committed employability team" that is "reasonably priced and in a good location".
The GDL is quite a change of pace for most students and Nottingham Law School (NLS) is no different. One student shared with us that the start of the course was "a harsh start in terms of technicality" but NLS was supportive in helping non-law students transition into legal studies.
"I really enjoyed NLS' introduction to the English legal system and practical focus from the beginning of the year — it helped me ease into the GDL", another insider told us.
For one recent graduate, however, their recollection of the first few weeks of the year was focused on… NLS' bustling social scene. He said he was made aware of the various opportunities available to students from the start, so he could participate in the "various societies and student union offerings".
The "pubs, clubs and restaurant scene must not be underestimated," stressed one grad, with "Wetherspoons a one-minute walk from the library". Legal Cheek (only for research purposes) asked one graduate where they would recommend for a good night out and their answer speaks to Nottingham's diverse range of offerings: "It's really hard to pinpoint somewhere specific as there is something for everyone".
Students raved about the guidance they received from tutors and staff. "I knew I wanted to pursue the barrister route, but I really appreciated that lecturers from the LPC came to speak to us so that we got a more holistic view of the various legal pathways," one student explained.
The employability team was very well-received by our interviewees, with the unanimous feedback being that "NLS helped in unmasking the hidden process of mastering applications". One student went into more detail, explaining that many local legal practitioners come into the university (with many being alumni) to deliver talks, share application tips and explain how to sell yourself to firms and chambers.
NLS goes a step further with helping its GDL students. "I participated in the mentoring scheme where I was paired with a practitioner," said one student. This complements some of NLS' other employability initiatives.
The Free Representation Unit (FRU) is one of the university's unique selling points. Nottingham is the only city outside of London that offers the FRU, which means NLS' students are among the few that are able to gain valuable court experience while studying. "Representing a client in the FRU was an opportunity I wouldn't have had at any other university," says one recent NLS graduate.
The FRU provides legal representation in social security and employment tribunals to people who are ineligible for legal aid. One student told Legal Cheek just how easy the process is: "A case will come in to the FRU and then an email is put out to students asking if anyone is available." Students are supervised throughout the process by a qualified lawyer, but they manage the case and liaise with clients. The whole process is "highly rewarding", one insider tells us.
There is also an International Summer School and various other pro bono projects.
The law school's location is ideal. "The campus is right in Nottingham's city centre", one student tells us, while another praises its proximity to the Notts buzzing social scene: "the main clubs are on NLS's doorstep", he explains. A quick Google search shows us that nightclubs Stealth and The Level are a stone's throw away from the campus' doors, which is a great way to maintain your work-life balance.
The one hour and 40-minute commute to London is manageable and allows students to explore the training contract opportunities available in the City.
"Financially, NLS' GDL made the most sense," says a born and bred Notts student. While this could be because living at home is lighter on the pocket, one quick glance at GDL providers shows that NLS £8,700 is a comfortable £3,000 cheaper than its London competitors.
Another incentive for Nottingham Trent University and University of Nottingham graduates to study the GDL at NLS is a tuition fee reduction of £1,000 and £750 respectively.
In one interviewee's closing remarks, he summed up his experience on studying the GDL at NLS well: "I felt at home and welcomed at NLS. Yes the course is intensive, but the personal support from tutors and staff is intensive too and it made it an easy choice to choose NLS for further studying".
Scholarships
Dean's Graduate Diploma in Law (GDL) Scholarship for Academic Excellence
Scholarship value
up to £4,350
Applications open
16/03/2020
Application info
Available to UK, EU and International students
The Law School In Its Own Words