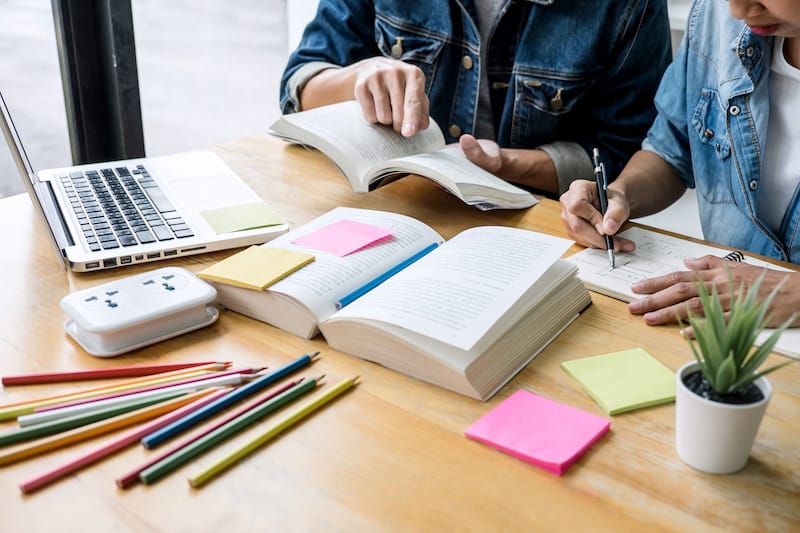 The University of Law (LPC)
The Legal Cheek View
With a legal education pedigree stretching back 150 years, and a prestigious Chancellor ― the well-known figure Lord Neuberger, a former President of the Supreme Court, accepted the role in 2018 ― the University of Law (ULaw) is a highly-regarded institution. ULaw, which was formerly known as the College of Law before rebranding in 2012, delivers legal training to 94 of the top 100 law firms from various locations throughout the UK. Students can take their pick from a wide choice of campuses, including London, Birmingham, Bristol, Leeds, Liverpool, Manchester, Newcastle, Nottingham, Southampton, Reading, Sheffield, Chester, Exeter and Guildford. It also has a campus in Hong Kong!
So, which campus should you choose and what's it like to do the LPC with ULaw?
Students wishing to study the LPC in London have a choice of studying at either the Bloomsbury or the Moorgate campus. The Bloomsbury outpost is a "good, well organised establishment with very good lecturers" with students feeling well prepared for practice by the end: "I feel confident about starting my training contract, which is a pretty sound litmus test." Course materials are strong here too, being treasured by some students: "I will genuinely take mine with me when I start my training contract and I can see them being useful for a long time."
The glossy Moorgate campus, surrounded by the likes of Slaughter and May and Linklaters, is the go-to for budding commercial lawyers. Perhaps unsurprisingly then, the modules are "very business orientated" which helped one insider Legal Cheek spoke to start out their legal career in an accounts practice. There's also plenty of pro bono opportunities on offer. One common gripe though, was "a surprisingly large number of typos" in course materials. And don't expect much of an organised social life to come from ULaw London campuses — apparently, the "student-run social team genuinely failed to organise a piss up in a brewery". That's not a big hitch, given that London ULaw LPCers tend to make "some good friends" and enjoy the London social scene of their own accord.
The downsides to studying the LPC in either of ULaw's London campuses is the price, sitting at £19,500, as well as the additional cost of studying in the capital. Some, however, feel that it's a fair deal: "Given the quality of teaching, amount of face time and quality of the materials I think it was good value for money." It's also worth pointing out that the ULaw fees for London are on a par with competitors (nearest rival BPP's London LPC costs £19,300 for the 2023-24 academic year).
Outside of London, the costs are less of a cause for concern, coming in at £15,350 for the Birmingham, Bristol, Egham, Exeter, Guildford, Norwich, Reading, Southampton campuses and £14,300 for the Chester, Leeds, Liverpool, Manchester, Newcastle, Nottingham, Sheffield campuses. Birmingham and Bristol are popular choices as buzzing cities with large student populations that have a strong legal scene. Birmingham is home to the likes of Pinsent Masons, DLA Piper, and Eversheds Sutherland, while Burges Salmon, Simmons & Simmons, TLT, Osborne Clarke and Womble Bond Dickinson can all be found around the Bristol area.
Both campuses are especially known for providing good practical preparation for starting-out as a lawyer. The Bristol campus has a strong reputation for enhancing students' advocacy and interviewing skills. "Every time I talked to my personal tutor it felt like having a trainee interview," one student tells us. The Birmingham campus is said to have an "excellent" careers team with close connections to many of the firms mentioned above.
Less-commercially minded than their London peers, some students here have been known to be frustrated by the "extremely strong focus on corporate/City electives" such as banking and debt finance, merger and acquisitions, competition law and intellectual property. This is more a reflection of the interests of the students at these ULaw campuses. Everyone is in fact offered the same choice of electives that also includes advanced criminal practice, personal injury, immigration and family law for those wishing to water down their business law modules.
Also in this category of student cities with law firms not far away are ULaw's Leeds and Liverpool and Manchester campuses. The Leeds campus with its glass-fronted, seven-storey building designed to replicate "the corporate setting of a professional firm" helps those taking the LPC there to feel like they are already hot-shot lawyers. There's also a rooftop terrace so you can revise for your exams while feeling inspired by the city skyline which will include the likes of DLA Piper, Irwin Mitchell and Eversheds Sutherland.
ULaw's Manchester campus is based in the city centre, in the heart of this thriving metropolis. Manchester is a commercial hub, home to Media City (housing the Beeb among others) and a good dose of home-grown law firms such as DWF and a multitude of international firms' regional offices. As with any law school, quality of teaching can vary. One spy candidly explains, "the good were excellent, but one or two were really bad". The Manchester campus is also known for its pro bono opportunities. One highlight apparently is the Personal Support Unit based in Manchester's Civil Justice Centre which allows interested LPCers to develop their studies for real in court.
ULaw's Liverpool branch is housed on-site in The University of Liverpool's brand new School of Law & Social Justice Building. This is also the case in other locations such as Newcastle, Southampton, Reading and Sheffield, where ULaw has partnered with law schools to deliver the LPC on their respective university premises. Class sizes are pretty small with around 15 students being the norm. This means students tend to get a more personalised experience, but equally certain LPCers are known to have had to travel to the nearby ULaw campus in Chester in order to study certain electives that were not in high enough demand.
This brings us to the last distinct category of ULaw campuses: the picturesque towns. Chester with its picturesque cathedral and town centre walled in behind its ancient Roman fortifications is one of these. Having recently partnered with the University of Chester, LPCers will now attend classes just off the River Dee looking onto the Roman amphitheatre in the charming town centre. Students are also said to enjoy the relatively smaller class sizes. However, a common trait among these types of campus is a less lively social life. One neglected Chester LPCer puts it bluntly: "Zero social life". That said, these smaller towns are not far from more social hubs — Chester LPCers have been known to escape to Manchester, whilst those studying in Exeter often flee to Bristol.
Of all the campuses in this category, however, Guildford seems to really get the balance right. Just a short trip from London, while avoiding the London course prices, the town offers "good teaching facilities and really nice break out areas full of greenery and tennis courts. There's also the prospect of 'MNG' (Monday Night Guildford), the town's celebrated weekly club night for those who feel they can handle it. Careers-wise, ULaw Guildford has "really good connections with firms in the area", the most prominent of which are Penningtons Manches Cooper and Clyde & Co.
Key Info
Full time places
Undisclosed
Part time places
Undisclosed
Exam format
Open and closed book
The Law School In Its Own Words