Ahead of tonight's 'How to make it as a City lawyer' event, Legal Cheek Careers meets BPP University LPC lecturer Charlie Radcliffe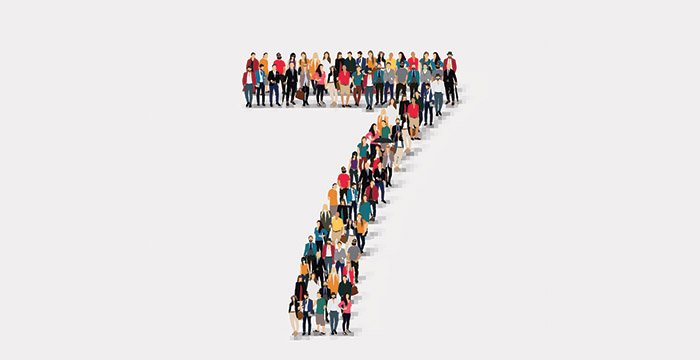 If he doesn't manage to get you a job as a lawyer, Charlie Radcliffe might just talk you into teaching. The former City solicitor now has his feet firmly under the teacher's desk at BPP Law School — and he's loving it.
"I really enjoy being on my feet in the classroom", Radcliffe tells Legal Cheek Careers, "but there are other elements too that keep it varied. Because all the lecturers are former practising lawyers, we're the ones responsible for keeping all the materials up to date in legal terms, so there's that research side too."
"The university also puts its law lecturers through a postgraduate teaching degree" — if you mix up your GDL and LPC try a PGCPHE on for size — "which lecturers from BPP Nursing, Accountancy and Business Schools do as well. It's been so interesting," he says.
It's a far cry from City giant Simmons & Simmons, where Radcliffe worked for 16 years before making the switch to the classroom three years ago. When not working on mega-deals, he helped the Moorgate outfit with its trainee recruitment — and over the years, he's managed to distill those years of experience into seven lessons for wannabe solicitors.
1. Do your research, people
It sounds obvious, but it really does help to know something about the firm you're applying to. Bone up on what they do, check if they've been in the news recently — probably don't bring it up if it's for some scandalous reason, though — and show recruiters that you know something about their business.
But be warned: nobody knows a firm better than its own lawyers, and they're the ones interviewing you. Radcliffe warns that "factual mistakes will be picked up on. You want to show that you're interested, but if you're mentioning facts about the firm, its people or its work and you get that wrong, that's as good a reason as any to put you on the wrong side of the line if you're a 50/50 candidate."
Praising them to the skies for the deal actually done by that rival over the road isn't a good look — so don't blag it.
2. It's called spellcheck. Use it
"Your application may never get seen by a lawyer," Radcliffe points out. Many firms get HR to filter out the weaker applicants before the solicitors get involved — and with so many applications and so few interview slots, they're just looking for an excuse to cut you out.
That excuse might be a poorly worded application. "If there are sloppy presentation errors, typos or grammatical errors, that's often a reason not to interview someone," Radcliffe says. With so much demand and limited interview slots, "they just have to cut the numbers down somehow. My advice is to read, re-read and re-read again."
Tempting as it might be to just get the thing out the door, sleep on it and do another proof read in the morning.
3. Get yourself an application strategy that makes actual sense
At interview, you're likely to be asked what other firms you've applied to. This isn't innocent chit-chat.
"It looks odd if you're applying to magic circle firms, regional firms and high street firms all at the same time. It doesn't look as though you know what kind of law you want to do and what kind of firm you want to work in," Radcliffe points out.
There's a hidden agenda here: a mash-up of random applications will reveal an "inconsistency of thought process," Radcliffe says. If you aren't being logical in your job search, alarm bells ring: you might not be a logical legal and commercial thinker either.
But you don't have to hide the fact that you're making multiple applications — the law firms expect you to do this. In fact, once you've sorted out your application strategy and have a logical category…
4. Spread the net wide
Once you've got a coherent approach to selecting the type of firm you want to apply to, then you can throw the net wide. Radcliffe recalls that "arguably there's a common standard shown by many applicants. We'd see a lot of people with 2.1s, all pretty bright, all reasonably articulate. You'd be surprised at how many people are 50/50: we could give them a training contract, or maybe not". So you might stand a reasonable chance at quite a few firms but without being a shoe-in at any — it makes tactical sense to try a fair few.
"Once you've identified the bracket — regional firms, say, or City of London but not magic circle — then spread the net as widely as possible. Restrict it in one sense (lesson 3), but then keep it wide within that logical category," Radcliffe reckons.
He also advises grads not to "set your heart on one firm in particular". So perhaps more like a Love Island contestant: being too picky is a recipe for heartbreak.
5. Practice, Practice, Practice
You get better at everything else with practice — so why wouldn't you run through that make-or-break training contract interview in advance of the real thing? As Radcliffe points out, it's not rocket science to predict that you might be asked questions like "why do you want to work for this firm?"
Here he's speaking from personal rather than professional experience. "My wife changed careers", Radcliffe reveals, "and a friend of hers does a lot of job interviewing. She was kind enough to put my wife through some practice interviews — and she got better."
Staging a dress rehearsal with your mate from halls playing the role of the notoriously scary senior partner is one thing, but hardly realistic. If you can swing it, try a practice interview with a relative stranger such as a friend of the family (ideally a lawyer!) that you send the questions to in advance. The natural awkwardness makes the whole thing a lot more realistic.
6. Get your excuses in early
Training contract applicants might get picked up on a bad set of exam results, Radcliffe says, although if you've finished your degree and got the 2.1 in the end you're probably fine. But it's worth being prepared to explain that 45% in land law in first year — it's very often forgivable if you have the story straight.
"It's quite common to see first year results that aren't as good as second year results", he explains. "First time living away from home, lots of parties and not working very hard — that's pretty much par for the course. Poor exam results are not ideal, obviously, but if the answer is simply as honest as 'I probably didn't work as hard as I could but I really knuckled down in second year', most lawyers I know would be reasonable about that," Radcliffe reckons. They were students once too.
7. Be persistent. It's not personal
"Don't take rejections too personally", he says. "The chances are you'll get some! You might be excellent but they just haven't got a space for you, whereas on another day you would have got the offer. You've just got to take it on the chin and move on."
And it's not just about shrugging it off and doing it the same way the next time. Try to salvage a few positives from the experience. Not all firms will necessarily give feedback, but if it's going, you might as well see what they really thought of you. "Actively try and use it to get better", in Radcliffe's motivational words.
Charlie Radcliffe will be speaking at tonight's 'How to make it as a City lawyer' event in London. Apply to attend here. You'll be asked to submit a CV and two questions for the panel.
About Legal Cheek Careers posts.