Ahead of Burges Salmon's vac scheme application deadline on 11 January, solicitor Sarah Raby tells Natalie Kaminski about her route into the firm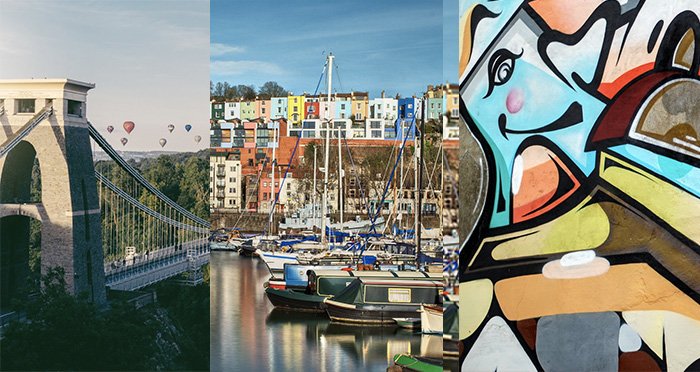 When thinking about kick starting a commercial law career, many will naturally imagine the high-rise skyline of the City of London.
Sarah Raby, an Oxford University law graduate, was no different: "Most of the recruitment messaging at university encouraged us to go to London and aim for the magic circle." Now a two-PQE solicitor at Burges Salmon, she tells Legal Cheek Careers how doing a vacation scheme at the firm led her to pursue a training contract farther afield in a city recently voted Europe's coolest: Bristol.

Burges Salmon may be based outside the capital, but it wins City clients. Raby explains how she works on the same cases as those in the Big Smoke:
"The types of law firms that tend to appear on the other side of the matters we're working on are City law firms."
The difference at Burges Salmon is that "while it's hard work (which comes with the territory if you want to do top quality legal work), there is a balance and it's the exception rather than the norm that work eats too far into your evenings", she adds.
Ultimately, the City life isn't for everyone. "As soon as I saw the sleep pods, I knew that this wasn't the kind of lifestyle that I wanted," Raby says. Raised in Bath, Bristol never felt far away: "I already knew Bristol was a fantastic city with easy access to both the countryside and my family." She took the plunge, and signed up to complete a two-week vacation scheme at Burges Salmon's Bristol office.
Interspersed with group exercises, practice area talks and social events, the bread and butter of the placement is "spending each week sat in a different department at the firm and helping out with the work that's going on to gain insight into the two practice areas". She recalls doing trainee-level work, such as drafting letters, conducting research, going along to partner meetings and sitting in on calls with clients. You do "real work" on the Burges Salmon vacation scheme. Raby explains:
"I supervise vac schemers now, and I give them whatever happens to be on my desk at the time. I give them some background to the matter, explain the issues, and try to provide insight as to the type of work solicitors actually do on a day-to-day basis. While the vac scheme is of course a recruitment mechanism it's also a really valuable way to find out whether you like that kind of work, which only experience will tell you."
Contextualise this in a legal world where dealing with pre-prepared, fictional cases on vacation schemes is common practice.
Although Raby did manage to sit in her two top department choices on her placement (commercial litigation and private client), she says: "It doesn't matter which practice areas you go into on the vac scheme, it's just about getting experience and talking to as many people as you can to find out what their job is like and how and why they're at the firm."
To get the most out of this experience, "a positive and open attitude to tasks" is key. "One of the main things assessors will be interested in is your attitude and willingness to get involved," she advises, "so ask questions and show a genuine interest in what people are doing."
By the end of the fortnight, "I think I'd got a feel for what it would be like to work at the firm and it was the work culture that really stood out for me", Raby says. "Everyone was so approachable, there was a nice team atmosphere, and a collaborative approach to doing things. This, combined with the high quality work, made it a pretty unbeatable option for me." And, crucially, "the people at Burges Salmon genuinely enjoyed the work that they were doing". Must be the Bristol charm…

Having qualified into Burges Salmon's projects team, Raby now works on a wide range of transactional, advisory and contentious work with a particular focus on energy and environment projects. Renewable energy projects feature heavily in her current workload, advising developers, investors and funders on the development and operation of energy assets. Raby adds:
"As a junior in the projects team you're encouraged to keep your options quite open and get as much and as broad a range of experience as you can. Burges Salmon is keen to develop well-rounded lawyers — you never quite know where markets will be going and where work will be in the long term, especially in the context of the current uncertainties of Brexit, so having broad skills and experience is important."
During the festive period, Raby says there's "a great atmosphere" at Burges Salmon. As vacation scheme deadlines loom, aspiring lawyers might not be feeling quite as merry. For those still working on their applications, Raby shares her last piece of advice: "Consider carefully what Burges Salmon is about — what are the values that drive who we are as a firm and what we offer our clients? How can you show that your skills and experience would align with those values?"
Find out more about vacation schemes at Burges Salmon ahead of the 11 January application deadline.