Ahead of Thursday's student careers event, 'Life as a civil fraud lawyer', two RPC senior associates reflect on their time at the firm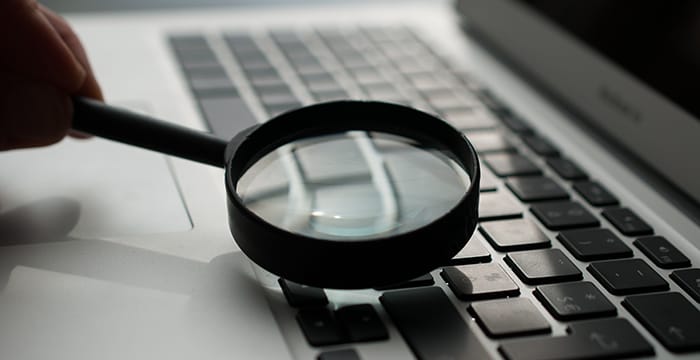 The first thing to know about civil fraud is that it covers anything involving an element of dishonesty. For Laura Martin and Daniel Hemming, senior associates in RPC's commercial disputes team, this broad scope often results in significant overlap with other types of litigation. Hemming explains:
"You can be working on a case for ages before realising something in the disclosure doesn't add up — someone has lied. It can go from typical commercial litigation to a fraud case very quickly."
The challenge for civil fraud lawyers is then determining the degree of dishonesty.
"If you fancy yourself as a bit of a detective, this would be a good area for you. Where something is not what it seems, we often have to look at a web of transactions and documents, gradually unpicking it all to get to the bottom of the issue," says Hemming.

Once fraud has been discovered, lawyers must act quickly to pursue the wrongdoers and mitigate any damage. One way is through a freezing injunction, a court order which stops a defendant from moving assets beyond recovery.
"In fast-moving cases like this, time is of the essence. So, you must be prepared to jump in and get on with your instructions," Martin explains.
Enforcing these orders, however, isn't always so straightforward. Martin, for example, recalls a time when parties' contact details were difficult to locate online.
"We were instructed by victims of a Ponzi scheme to obtain a freezing order against banks holding the perpetrator's assets. But we quickly found that bringing the freezing orders to the immediate attention of the relevant teams within the banks was challenging — we couldn't just leave them with their receptions either," Martin says.
Whether their client is serving or being served with a freezing order, Martin believes it's important for civil fraud lawyers to keep a "cool head" under pressure. "Because it is fast-moving and the stakes are high, sometimes clients just need to hear a calm voice offering reassurance," she explains.
For RPC, which boasts one of the City's largest civil fraud practices, much of their work has an international element. According to Hemming, London's reputation as a centre of international dispute resolution attracts overseas clients, particularly from Russia and the commonwealth of independent states.
Even as the City prepares for Brexit, Martin remains confident that RPC's civil fraud practice will remain buoyant. "Many factors make London an attractive place to pursue litigation — including the reputation of English courts, the quality of our lawyers and our unrivalled commercial bar. None of these factors are affected by Brexit," she says.
Meanwhile, forecasts of an imminent global downturn signal a busy period for civil fraud lawyers. As a countercyclical practice, both senior associates predict that an economic recession could see a "huge uptick" in civil fraud claims. It's only as the economy struggles to restart and businesses fail that people "begin to look under the bonnet and fraud is uncovered", Hemming observes. And for those with little left to lose, the risk of pursuing a claim through litigation diminishes, Martin adds.
The RPC pair speak from experience, having trained at the firm amid the financial crisis. Hemming, who began his training contract on the day that Lehman Brothers collapsed, reveals that much of his commercial litigation practice over the last decade stemmed from the 2008 crash.
So, what does it take to be a civil fraud lawyer? For a start, dealing with contentious legal work demands advocacy skills. For Hemming, a University of Cambridge philosophy graduate, and Martin, a University of Sheffield international history and politics graduate, their arguing skills proved useful when appearing before the courts.
Aspiring lawyers should also decide on what they want from their training. Martin, for example, recalls being drawn to RPC's hands-on culture. "I wasn't keen on joining a massive firm where you're just a small part. I wanted a more personal experience and more opportunity to become a valued member of the team," she explains.
Aspiring lawyers should strive to nurture their network, too. Whether connections are made on open days or online via LinkedIn, "don't discount your ability to contribute to business development just because you're junior," Martin adds.
Laura Martin and Daniel Hemming will be speaking alongside RPC disputes partner Simon Hart and Tom Bell, a barrister at Hardwicke specialising in commercial dispute resolution, at Thursday's 'Life as a civil fraud lawyer' event. You can apply to attend the event, which is free, now.
About Legal Cheek Careers posts.