Ahead of the firm's 31 January vacation scheme application deadline, Anish Pathak reflects on his journey so far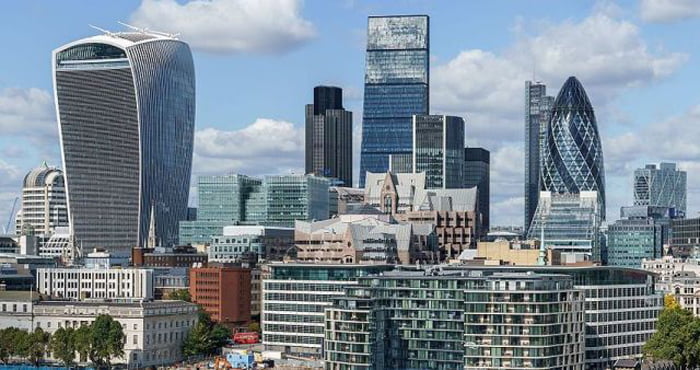 Currently in his third seat, Employment and Benefits, Anish Pathak is working on several discrimination cases that have reached the Tribunal. Unless he has client-facing meetings, or will be attending the Tribunal or High Court, the dress code at Mayer Brown is "not prescriptive", Anish tells us. He adds: "We're breaking down barriers".
This is not Anish's only surprise from the world of corporate law. "When I made it to Cambridge it was a big worry that I'd never fit in, although that proved unfounded," he recalls. "I had similar concerns in relation to corporate law firms." It was not until a speed-networking session that he did while researching careers that he began to view law as a plausible option. The session, run by charitable initiative SEO, was Anish's first encounter with Mayer Brown trainees. Anish recalls thinking "wow" as he realised his personal qualities were in fact well-matched with those required of a corporate lawyer, and that he may indeed fit in after all.

It helps that there's no strict hierarchy at Mayer Brown: "We all share our calendars" and "our doors are always open," he says. The clients are "approachable" too, particularly in employment law where "you're dealing with real people in real-life situations".
Anish did vacation schemes at Slaughter and May and Mayer Brown. At the latter, he spent two weeks in the firm's litigation, construction and insurance practice areas. He shadowed trainees, attended meetings with his supervisor, and took on a research project. Alongside the work, there were some great perks. They included bowling, trainee lunches, partner-trainee drinks, and even boarding the Eurostar one day to visit the office in Paris. "That was a great opportunity!" he recalls.
Anish did well at interview and was fortunate enough to secure a training contract with the firm. He is now the youngest of a small intake of 11 trainees. Because of the relatively small size of Mayer Brown's London office, "people know who we are", says Anish, adding: "I'm glad we're not just a number." There is also a nice vibe within the intake: "I've never once felt any sense of competition — everyone is incredibly supportive of each other."
A high point for Anish has been helping his head of department with a chapter to be published in The Employment Law Review. He also completed a client secondment in his second seat. "There was a lot of responsibility and plenty of client contact," he says. Occasionally he undertakes pro bono work at the Islington Law Centre.
Anish has also been involved in business development ventures. He recalls one client party held at the iconic restaurant, The Ivy Tower Bridge: "I got to network extensively and create excellent links that will serve me well in future life as an associate," he says.
In addition to his work commitments, Anish sits on the FUSION committee, an internal ethnic diversity network which celebrates different cultures. Last Diwali, the firm's canteen whipped up some "delicious" Indian food, and during Black History Month dishes originating from the Caribbean, Morocco and Nigeria were served. He speaks highly of the firm's LGBT committee, and says he is "actively encouraged" to attend sponsored initiatives. What's more, newly appointed senior partner, Sally Davies, has implemented a series of well-received policies to enhance engagement and enable everyone in the office to achieve a good work-life balance. These policies include the relaxed dress code, agile working, and employee and associate forums.
The best advice Anish can offer to those navigating the application process is to "be your authentic self" (he recalls his mentor's advice, "you're Anish, stay Anish"). He now knows what he didn't when he first started out: that a corporate lawyer doesn't always have to be "someone in a suit" or "someone quite serious at all times". Already having sensed this during his vacation scheme, he wore a bold colourful tie to his training contract interview, which happened to be the same tie he wore to his Cambridge interview. It has now been aptly named his "lucky tie".
Though he's incredibly happy with how things have panned out, Anish hasn't taken any of it for granted: "I still meet up with my former school teacher for a coffee every so often — it's important to never forget about the people that got you where you are today," he says.