BPP head of legal apprenticeships Bruce Humphrey detects a 'cultural change' taking place, ahead of his appearance at LegalEdCon North next week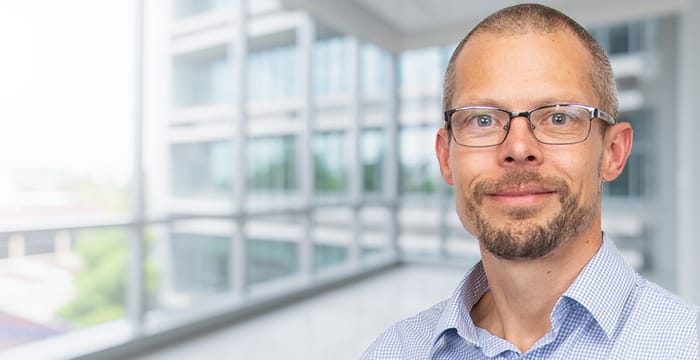 The apprenticeship route into professional qualification as a solicitor is still new — the first cohort of apprentice solicitors are not due to qualify until 2022. However, word is spreading fast.
Legal employers of all types and sizes are rapidly cottoning-on to the pluses of recruiting their future solicitors straight from A-Levels or training up their existing paralegals. And many prospective lawyers consider the option to train as a solicitor debt-free in the same number of years as it would take to complete a law degree, Legal Practice Course (LPC) and training contract, to be a highly attractive one.
BPP runs both paralegal and solicitor apprenticeships and has done so since their launch in September 2016. "We started with 70 legal apprentices and 16 employers," says Bruce Humphrey, BPP's head of legal apprenticeships. "The numbers have rapidly increased since then and look set to continue to do so, we now have more than 400 apprentices from more than 100 different employers and awareness continues to rise."
Bruce says: "The apprentices are their own best ambassadors for the schemes. By year three, they are already operating at the same level as trainees and employers are seeing the enormous benefits this presents. In the early days, we knew of some partners in major UK law firms who were resistant to the idea of apprentices working for them. However, once they could see what they could do, they became converts and asked for more to be recruited."
He continues:
"So, there is a cultural change taking place. People can see that an apprenticeship is not a 'plan B' to going to university — highly capable students are making a deliberate choice to take this route because they see the advantages it offers them. Not only can they qualify debt-free, and be paid a decent salary whilst doing so, they also develop a wide range of skills, network around the firm and have client exposure that a graduate taking the traditional route simply couldn't match."
All BPP's solicitor apprentices gain an LLB (Hons) in legal practice, and must be paid at least the statutory national minimum wage. "Although most of our solicitor apprentices are paid considerably more," says Bruce, and with no deductions or claw-back for the training they receive, even if the apprentice should leave.
"One thing that's really surprised me is how well our apprentices do in assessments, despite having to juggle their study with their work commitments," says Bruce. "We find them to be organised, dedicated and professional, and they benefit from taking what they learn in the classroom into work, and vice versa. Their performance is phenomenal — many are gaining marks equivalent to high 2:1s and 1sts in their assessments."
Bruce adds that BPP's solicitor apprenticeship is sufficiently flexible to include legal technology. A prime example is Eversheds Sutherland solicitor apprentice Kurtis Windrow, whose role incorporates that of 'legal technologist' in the firm's litigation practice group. Kurtis, who will qualify as a solicitor at the end of his apprenticeship, has been shortlisted for apprentice of the year in the Manchester Legal Awards 2020. He uses his knowledge of both law and tech to help develop software for lawyers to minimise administrative tasks, and therefore reduce costs, to the advantage of lawyer, firm and client.
Some employers offer solicitor apprenticeships straight from school, whilst others, start their apprentices off on the paralegal apprenticeship first before they progress onto the solicitor programme. BPP has aligned their two programmes so that the apprentice can qualify in the same six-year timeframe, whichever approach is adopted.
The next step for BPP will be to extend the solicitor apprenticeship to graduates, from 2021. "Every apprenticeship has an 'End Point Assessment' (EPA)," Bruce explains, "and the SQE is the EPA for the solicitor apprenticeship. Once all future solicitors are working within the same qualification framework, and have to go through the same assessments, it makes sense for employers if their graduates, as well as their school-leavers, undertake similar training."
"Crucially, the apprenticeship levy opens up a new source of funding for smaller employers," continues Bruce. "Whereas most large firms currently fund their graduates through the LPC, that kind of investment is often beyond the means of niche or high street firms and students aiming to work in these firms end up having to fund their own LPCs. But funding raised by the apprenticeship levy can be drawn down by smaller employers, meaning that they will be able to invest in future talent in the same way as the larger players currently do."
Bruce adds:
"If all employers took up this opportunity, it would mean that individual students would no longer have to carry the financial burden of paying for their professional graduate training. Of all the initiatives currently under discussion around the SQE, this is the one that will really open up access to the profession in the future."
Bruce Humphrey, BPP's head of legal apprenticeships, will be speaking at LegalEdCon North in Manchester on 30 January 2020. Final release tickets can be purchased here.
About Legal Cheek Careers posts.