Birmingham Law School's Assistant Professor, Dr Henok Asmelash, and Associate Professor and Senior Admissions Tutor Elizabeth Przychodzki, sit down with Legal Cheek Careers to discuss how the university's new masters programme enables aspiring lawyers to tailor their learning to meet their passions and interests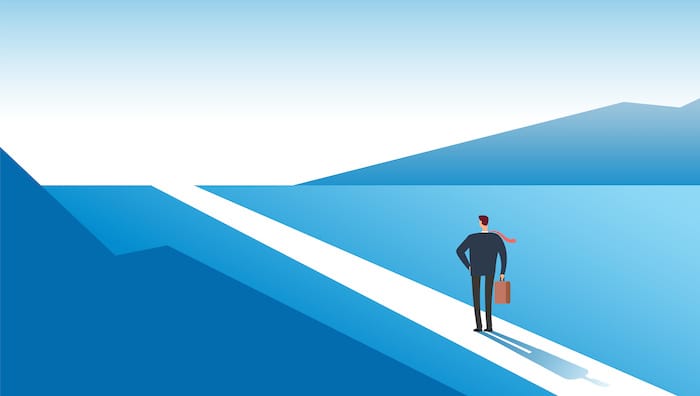 Birmingham Law School has been busy overhauling its Master of Law (LLM) programme with the goal of creating a course that offers aspiring lawyers greater choice through a series of bespoke, tailorable learning pathways. The revamped LLM offering is designed to help students develop their passions, and engage in cutting edge legal thought while allowing them to become immersed in the areas of the law they ultimately wish to one day practice.
"We created the different pathways so students joining our LLM programme can choose from a variety of areas of specialisation," Dr Henok Asmelash, Assistant Professor at Birmingham Law School, explains. This, he says, allows students to focus their time on the kind of areas that they are passionate about and offers them a specialised master's degree tailored to their exact interests.
Currently, there are 16 different pathways and students can tailor the course to match the legal career they want to build. "For example," says Asmelash, "we have pathways in commercial, banking and finance law, international business law, international corporate governance, and international criminal law." There are also pathways in innovative and developing areas of law, such as Law, Data and Technology and Global Energy and Environmental Law.

"We have experts in almost all fields of the law," he continues, "so we wanted to bring this expertise together to create a set of unique LLM programmes that cater to the interests our potential students might have."
Built to offer unparalleled flexibly, the new pathways aim to put students in control of their own learning. "We pride ourselves in having this very flexible LLM programme," Asmelash explains. "During the pandemic, we spent a lot of time reflecting on how to structure the programme to make it more suitable for students from different backgrounds and interested in different careers."
The idea is for students to build their LLM around their personal and career passions as well as intellectual background. All 16 routes require students to take six modules, and out of those just one is mandatory — Introduction to Legal Research. For the remaining five, students choose three modules related to their specific pathway and the other two are chosen from the range of modules open to all pathways.
"We find that students are happier and more engaged because they've chosen their own route," says, Elizabeth Przychodzki, an Associate Professor at the Law School, which is part of the University of Birmingham. "It's still directed to whatever career they choose, but because of the sheer amount of expertise that we sit on, students no longer have to stick with the more traditional modules like banking or IP," she explains. "Students can create an LLM that meets their needs."
Once students have chosen their modules, the innovation continues in the interactive way the content is delivered. "Teaching on our LLM programme is built around small group sessions which are student-led, discussion-based and interactive," explains Asmelash, who leads the programme's international economic law-related modules, including International Trade Law and Policy and Preferential Trade Agreements. Students receive reading and questions in advance to facilitate an active discussion where students not only listen to lectures but also interact and contribute.
Conscious that students were looking for something to kick start their future careers in law, the Birmingham Law School has made sure its LLM goes beyond the traditional academic structures, ensuring students get something extra from their studies. "When we designed the new programme we took into account not just the traditional academic content but we addressed the thing that many of our students are concerned about," explains Przychodzki: "what happens at the end of qualification and how does this get them ready for their next steps?"
"What we offer alongside many of our programmes is the opportunity for hands-on experience," she says. One example she flags are the internship opportunities available on some law programmes where students go out into industry to gain hands-on experience. This is particularly valuable following the introduction of Qualifying Work Experience (QWE), an option whereby would-be lawyers can circumvent the training contract process and complete two years QWE with up to four different "employers". Students are also offered several opportunities to attend events, from industry talks and networking events to their unique residential where students attend an event with staff at a location away from campus to undertake team and community building activities while enhancing skills in preparation for their dissertation.
"Our students have something extra that they can put on their CV at the end compared to students that have gone and done a traditional LLM," she points out. "And that's something that is more important than ever before, whether they are planning to sit the SQE or heading for the bar, we try to give them not just the credentials but the personal confidence to tackle what's next," she adds.
Both Asmelash and Przychodzki agree that an LLM can give aspiring lawyers an edge over their non-LLM counterparts. "The post-covid employment market is flooded," warns Przychodzki. "You really have to stand out and often what makes you better than the next person is your ability to hit the ground running."
"The broader knowledge that an LLM gives you is more important now than it's ever been," she continues. "If you imagine it from an interviewer's perspective, would you have more faith in the person who has the context, background and grounding that a masters provides — or would you choose the person who has come directly from undergraduate studies?"
"A masters is an advanced level of study which allows students to pursue the passions they formed during undergraduate studies," Asmelash says. "Students develop a deeper understanding and expertise in the fields they are interested in." Beyond that though, he believes a masters opens a variety of opportunities both within and outside the law and gives students a competitive advantage which could help them enter a number of sectors, not just law."
Faridah Shamilah Bukirwa, a former student and now resident judge at Jinja High Court in Uganda reflects on her time at Birmingham University.
"My academic journey at the University of Birmingham is treasured and memorable," she says. "I enrolled at the University of Birmingham in 2009. I pursued the LLM in International Commercial Law. My class had students from diverse backgrounds and specialisation. I was able to interact with students from the UK itself, Nigeria, Norway and other countries. This experience has enriched my current position as a High Court judge by allowing me to understand the cultures and practices of commercial contracting in various jurisdictions across the globe."
Continuing, Bukirwa says: "In several jurisdictions, the culture, customs and practices of the people will usually impact on the law and its implementation. As I handle cases involving cross border commercial matters, I stay alive to the cultures and aspirations enshrined in the law in the foreign country."
About Legal Cheek Careers posts.