Watch Morven Ross' video and the seven other finalists below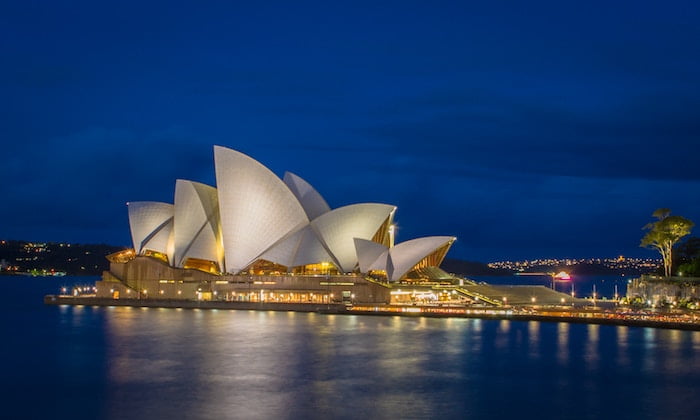 A Queen's University Belfast first-year law student has triumphed in Herbert Smith Freehills' (HSF) 'Connect With Us' competition, and will be heading on an all-expenses paid trip down under.
From over 1,500 entries, eight aspiring lawyers made it through to the grand final at HSF's London office earlier this month. The prize up for grabs: a two-week trip down under and the opportunity to network with lawyers at HSF's Sydney and Melbourne offices.
After completing a quiz about the firm, undergrad entrants were asked to submit a short video explaining how they have each connected with and improved a community. The videos (embedded below) showcase some pretty impressive community-focused exploits.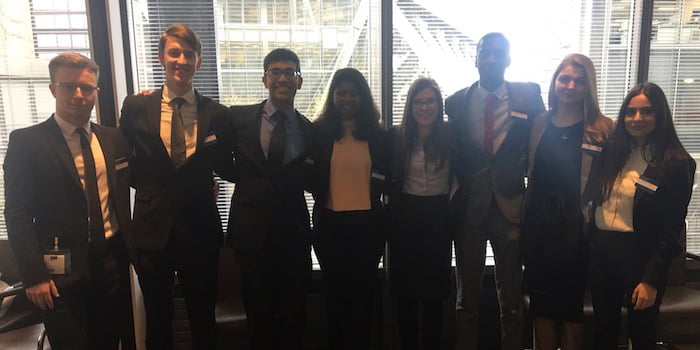 This month's final saw each of the eight shortlisted entrants invited to the firm's London office to give a presentation on how they would promote the firm's brand while in Australia. The judging panel consisted of HSF lawyers and graduate recruitment staff.
And it was Queen's University Belfast student Morven Ross who came out on top.
The veterinary medicine graduate turned law student is the secretary of Queen's University Belfast's Raise & Give (QUB RAG), a student fundraising group which prides itself on raising money creatively.
This year, QUB RAG raised a whopping £56,000 for four chosen charities. This was largely down to QUB RAG Week 2018 where the team hosted several quirky fundraising events including eating challenges, a big sleepout where participants slept in cardboard boxes in solidarity with the homeless, and a puppy petting day.
At the 'Connect With Us' final, Ross' idea of a treasure hunt with a clue shared across the firm's network every few days was well-received by the judges, as was her amusing legal meme-filled presentation. On her trip down under, Ross told Legal Cheek:
"I'm definitely going to try to connect with all the finalists before I leave and I'd love for them to feel as if they can join me on my journey. I also can't wait to connect with the friends and family I have out there!"
Competition judge and HSF partner Rachel Lidgate said:
"We're really proud of all the finalists — they came up with some really bold and innovative ideas. It's a shame we could only pick one winner, but we are really excited about Morven's next adventure."
You can take a peek at the other finalists' videos below:
Bhavika Tanna
Current LPC/LLM student at BPP, private tutor, abstract artist and former City Law School undergraduate.
Tanna says: "My video outlines the two ways in which I connect with my community. I tutor maths to GCSE students, and I also draw and paint abstract artwork which I then sell on Instagram to raise money for the Free Representation Unit (FRU)."
Daniel Appleby
Motorcycle racing enthusiast, maths whizz, part-time technical specialist at Monzo and fourth year at the University of York.
Appleby explains: "I highlight concerns about achieving education equilibrium no matter your background after working with inspirational people in Medellín, Colombia. I've also co-founded 'Fuelling the Future', a nationwide tuition service. I'd love to discover Australia one day and see some kangaroos!"
Julia Benedict
Budding coder and second-year law student at the University of Bristol.
Benedict says: "As a survivor of cancer, I got involved with the National Cancer Society Malaysia (NCSM) to raise awareness and offer support to young cancer patients. I now volunteer for the Bristol Marrow society where I encourage students to register as donors."
Julia Ostendorf
National competitor and purple belt in jui-jitsu, multilinguist, former history and politics student at the University of Warwick and current GDL student at BPP.
Ostendorf tells us: "I've engaged with my community in a number of ways, including a recent 5km charity run for Cancer Research, and using my fluency in four languages to translate documents for vulnerable clients. I am excited to have made it this far in the competition!"
Matthew Lobo
Law graduate at Bangor University and current masters student at the University of Edinburgh.
Lobo says: "I talk about my role as managing director of Bangor's Nightline student support service where I redrafted the core policies and relaunched the training programme to bring a 70-year old service up to modern standards. I'm shocked to have made it this far, but very pleased!"
Peter Alli-Idowu
Citizens Advice telephone assessor, former law student and current LPC student at the University of Central Lancashire.
Alli-Idowu shares: "I was a Victory Youth Group (VYG) mentor at my local church, the UCKG HealthCentre. I encouraged the youth in my community to stay away from negativity by conveying positive messages through drama, music and poetry performance."
Bede Gallagher
Friend of Sefton Coast and second-year business and management with accounting and finance student at Edge Hill University.
Gallagher comments: "I founded 'Only One Ocean' with the aim of teaching school-aged children about the importance of recycling plastics and the dangers of plastic pollution in the ocean. I would have loved to bungee jump in Australia!"
Applications for Herbert Smith Freehills' training contract (2020 start date) close on 30 June 2018.
About Legal Cheek Careers posts.