Ahead of PwC's 26 January vac scheme and training contract application deadline, Keily Blair looks back on a high-flying career to date — that began unconventionally with moving country to study a law degree aged 17 at a non-Russell Group University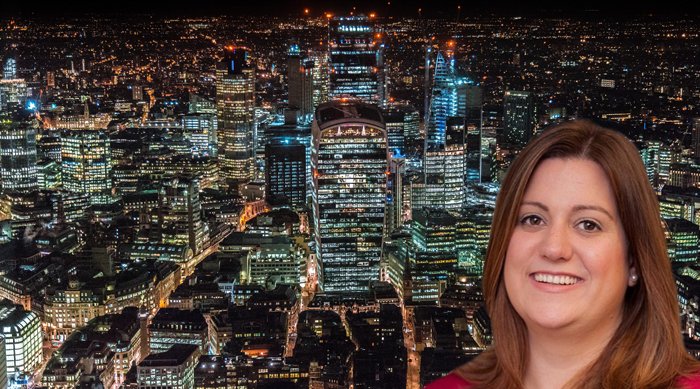 "Make the most of your time," says Keily Blair, who joined PwC as a Director in the Regulatory and Commercial Disputes team in January 2017. "Law is such a competitive profession, so try and do things beyond your degree — things that improve your marketability and make people take notice."
Blair's advice for aspiring lawyers is borne of experience. If anyone knows how to make the most of their time, it's PwC's latest high-profile acquisition, a woman who has done just that from the moment she decided to become a lawyer.
"I knew relatively early on that I wanted to go into law," says Blair, who hails from Ireland and was educated in Dublin. "So when I was 16, I did some work experience in a Dublin barristers' chambers. It was a great early taste of what legal life would be like."
Blair had completed the equivalent of English A-levels by the time she was 17. She didn't hang about, heading straight to Oxford Brookes University to study a BA in Law and Politics. "It was a very interesting degree and had enough law modules to mean that I didn't have to do the GDL — which was a clear priority," says Blair.
It was while at Oxford Brookes that Blair's formidable levels of energy came into their own. She became president of the university's student law society, co-founded its pro bono society and did plenty of mooting. There was, she says, a clear rationale:
"I wasn't at Oxford or Cambridge, or at one of the Russell Group universities, so I wanted to do things that would make me stand out. It was great fun being involved in so many things beyond the study of the degree, but I was very conscious that they would help me in the job market, too."
And so it proved. By the time Blair started the LPC at BPP in 2004, she'd secured a training contract at magic circle firm Allen & Overy. "I was very fortunate, and joined the firm in September 2005, after some travel in south-east Asia," she recalls. She loved her time at A&O, and was an associate with the firm until March 2010. "The calibre of people at A&O is very high and I had the benefit of fantastic training. I'm also still in touch with many people from the firm; they've become very good friends."
Blair's next move was to US firm Morrison & Foerster. Having thought she would work in capital markets at the outset of her career, Blair was by now firmly ensconced in the area of law she has come to love: white-collar, enforcement and regulatory law. "This type of work brings so many interesting challenges, each case has new legal or regulatory issues which need to be tackled and there is also a human element" she says. "As soon as I started doing this work, I realised it's where I'm supposed to be."
At Morrison & Foerster, Blair was mentored by litigation partner Kevin Roberts, while at A&O Robert Hunter helped shape her career. "They were both amazing bosses," says Blair. "I learnt the value of mentoring from them."
The opportunity to be involved with hands-on mentoring of younger lawyers was one of the attractions of joining PwC. Blair, who leads the day-to-day running of the trainee programme, explains that "PwC has a different approach to trainees and newly qualified lawyers than most law firms". She continues:
"Everyone in the Legal Network knows the trainees — from their first day at the firm they're not unseen or invisible. It may sound trite but our junior lawyers are the future of our firm and so we take care of them. They don't exist in a feedback vacuum but instead come to work in a nurturing environment — it is part of the firm's DNA".
What's more, says Blair, PwC has a USP by dint of being the largest professional services firm in the world. "Our work is big-ticket, and it's multi-disciplinary," she says. "The relationships we have with clients are very deep, touching upon all areas of their business, so our trainees work alongside tax advisors, management consultants and accountants as well as other lawyers. It's a really exciting place to be a trainee." She adds that the firm's three-week summer vacation scheme — the application deadline for which is next Friday — is a "brilliant ways of getting an insight into the PwC culture." Blair adds:
"We operate a buddy system, pairing up students with trainees or qualified lawyers. They're given complex work to do, and exposed to our clients, but because of the underlying support network the experience is rewarding rather than daunting."
Blair's commitment to supporting people means that she also finds the time to run FractioVitri, a network that helps women under 35 progress in the City. Blair co-founded FractioVitri in 2015 because, as she puts it, "I'm passionate about diversity and mentoring, and want to help women progress their careers." This is further reflected in the fact that she is leading the charge to get PwC's fledging Pro Bono Unit up and running in 2018.
Her own career seems to be progressing apace. The move to PwC comes on the back off two impressive awards: Blair won the Women in the City Future Leaders Award 2015, and the First 100 Inspirational Women in Law Award 2016. Perhaps all the more remarkably, Blair's successes are juggled against the backdrop of being a single parent to Eden, five, and Bea, two.
But the Dubliner demurs: "It's lovely to be recognised, but the awards are largely down to the people around me and the support and opportunities I've had. I've been very lucky."