A brief guide to life at the bar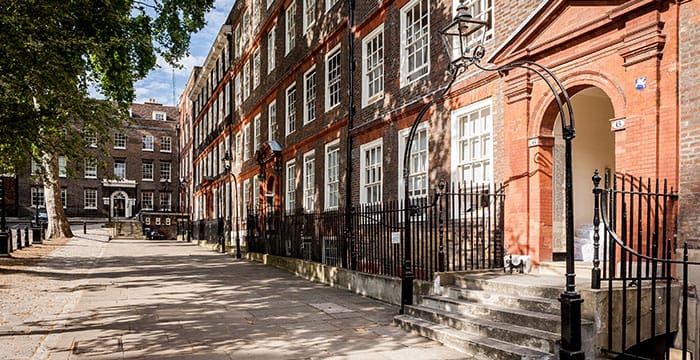 Once you have been called to the bar and completed pupillage, you must apply for a permanent role, known as a 'tenancy', within a chambers. This is usually, but not always, at the set where you completed pupillage. Pupils who do not secure tenancy at the set at which they completed pupillage may apply for what is known as a 'third six' (essentially a fixed-term period of practise) at another chambers. They can then apply for tenancy at the chambers at which they complete their third six or seek tenancy elsewhere.
Types of barristers
Once qualified, most practising barristers are self-employed, working either through a chambers where they can share resources such office space and administrative support with other barristers, or as a sole practitioner. However, some barristers are employed, working for a firm of solicitors for example, or a government department such as the Crown Prosecution Service (CPS).
Barristers can specialise in one or multiple areas of law, known as practice areas. Some examples are listed below:
Commercial barristers
Commercial barristers litigate the disputes which arise off the back of commercial transactions. In turn, they tend to be instructed by large commercial law firms, which seek their expertise on complex parts transactional law, disputed by both parties involved. The commercial bar is therefore very specialist, attracting those with inquisitive legal minds and clear analytical ability, suited to solving complex technical matters.
Alongside time spent litigating in the civil courts, commercial barristers also spend a substantial amount of time producing written opinions outside of litigation. The different areas of work across the commercial bar vary and include the commercial chancery, wills, equity and trusts, land law and public law.
Criminal barristers
Criminal barristers act as either the defence or the prosecution within criminal trials. They receive instructions from solicitors about a client's case, and then prepare to represent the client in court. Criminal barristers therefore spend most of their time in court, making it the ideal practice area for those who enjoy courtroom theatrics and advocacy.
Family barristers
Family/matrimonial barristers are involved in all legal matters relating to marriage, divorce, cohabitation, and children, working with parents, children and local authorities. They therefore deal with a wide range of issues such as child custody and care, domestic violence, visitation rights, adoption, surrogacy, and financial disputes around child maintenance. Family barristers also do the majority of their work outside of the courtroom, seeking to resolve these disputes through alternative means such as mediation and arbitration.
Career progression
Upon completion of pupillage, pupils become known as 'juniors'. At this stage, juniors have little control over their workload and are expected to take on cases assigned to them by the staff in chambers known as clerks.
Barristers will stay as juniors for around six to ten years before progressing to what some refer to as a 'senior junior'. With more experience under their belts, senior juniors tend to deal with more complex, higher paid work — although this can largely depend on their area of specialism.
Then, at around ten to fifteen years qualified (or 'call' as it's known), barristers may have the opportunity to become a form of senior counsel, known as Queen's Counsel (QC). While QCs tend to charge higher rates to clients, the process to becoming one is not cheap. To be considered for this title, a barrister must submit an application to a special committee at a cost of £2,160. There is a further fee in excess of £3,000 paid by successful applicants. Selection for becoming a QC is judged on merit alone, rather than the years of experience in the profession.
Barristers' earnings
During pupillage, pupils receive a financial 'award' from chambers. This is a fixed amount which is paid to pupils during their first and second six. In the first six, pupils are paid via the pupillage award alone. However, as they move into the second six, they can supplement their award by taking on their own work. You can find out more information about pupillage awards on our Chambers Most List.
Post-pupillage, the income of a barrister can vary substantially depending on specialism, geographical location and level of seniority. For example, whilst commercial barristers can earn six and even seven figure sums, it's well documented that criminal barristers are notoriously under paid.
Because they are largely self-employed, a barrister's income is determined based on the amount of work they undertake. The amount of work a barrister takes on is largely under the control of the clerks who work in chambers. They liaise with clients, usually instructing solicitors, and allocate cases to barristers based on availability, area of expertise and experience. This is why, although barristers can choose to be sole practitioners, many choose to be part of a chambers. In order to account for such, a percentage of a barristers' income (typically 20%) goes to chambers to cover overheads including office space, IT support and clerks' salaries.