The 12-month training period for those aiming to qualify as barristers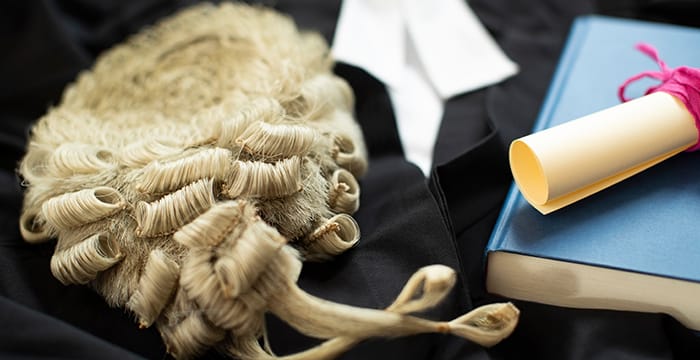 Pupillage is the 12-month training period undertaken following the Bar Course, and the final part of the qualification process to practice as a barrister in England and Wales.
The vast majority of pupillages are undertaken at a chambers (aka a 'set'), where pupils participate in training supervised by qualified barristers. Although there are some alternative options here; for example, completing a pupillage in-house at a law firm or within the government's legal department.
What does pupillage involve?
As soon as pupils begin their pupillage, they are assigned a 'pupil supervisor' who acts as their mentor for the entire period. Pupils work very closely with their supervisor, shadowing all parts of their work, attending court sessions with them, and usually sharing a room within chambers.
Pupillage lasts a total of 12 months, spilt into two distinct six-month training periods — non-practising and practising. During the first six, the majority of the work involves shadowing, alongside assisting with legal research and court documents, while the latter six sees pupils gain more responsibility and often take on their own caseload.
How do I apply for pupillage?
Securing a pupillage is a notoriously competitive process. Chambers typically only offer one to three places a year, and the application processes for those seeking to secure a one are particularly rigorous. It is therefore common for candidates to fail to secure a pupillage during their first round of applications, meaning those applying often face rejection before they are successful.
The Pupillage Gateway
The Bar Standards Board (BSB), which regulates the barristers' profession, requires chambers to advertise their pupillage opportunities through the Pupillage Gateway. This is a centralised system for all pupillage applications, designed to ensure equal opportunity between candidates.
The Pupillage Gateway opens up during January of each year, with applications open for several weeks before they then close again in February. From here, shortlisting and interviews usually take place up until early May with offers made soon after. You can find out more information on the Pupillage Gateway's website.
Some chambers require pupillage candidates to apply through their own online applications systems (although these opportunities must still be advertised on the Pupillage Gateway). One of the benefits of applying directly is that candidates can then submit as many applications as they like, whereas through the Pupillage Gateway system candidates are limited to 20 applications.
Which chambers should I apply to?
Before submitting your applications, it is important that you consider what type of chambers would be right for you and your career aspirations. Once you have considered this, then you will be able to shortlist a handful of chambers which you want to apply to.
Some things you may wish to consider include:
● The size and location of the chambers
● The reputation of the barristers at the chambers
● The depth and breadth of the kinds of cases you would like to be involved with
● The area of law which you would like to specialise in (i.e. commercial law, common law, criminal law)
● The culture of the chambers
● Anything you enjoyed during work experience which may inform your choice
At what stage in my studies should I apply?
There's no right or wrong time to apply for pupillage. Many aspiring barristers test the waters prior to commencing the Bar Course, either during the final year of their law degree or law conversion course. Others, however, choose to wait until they've completed their vocational studies before focusing on the hunt for pupillage. It's worth noting however that chambers usually recruit one to two year in advance.
What do I get paid?
Pupillage pay, more commonly known as an 'award', varies drastically and largely depends on a set's area of specialism. Chambers in London have to pay pupils at least £18,960, while sets outside London must offer a minimum of £16,601. These are set in line annually with the Living Wage Foundation's hourly rate recommendations, which are announced in November each year.
However, many chambers offer awards well above these bottom lines, particularly those handling work of a commercial nature. For example, Legal Cheek's Chambers Most List shows a plethora of leading London sets provide awards in excess of £70,000.