A guide to the part two of the new route to qualification as solicitor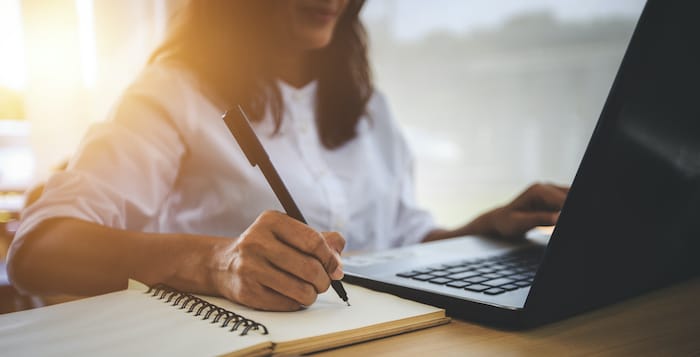 From 1 September 2021, the Solicitors Qualifying Exam (SQE) became the new, two-part centralised route to qualifying as a solicitor. Whilst SQE1 focuses on examining Functioning Legal Knowledge (FLK), SQE2 focuses on the complimentary practical skills necessary to practising as a solicitor, and mirrors some of the more practical elements of the traditional Legal Practice Course (LPC). Candidates must have successfully completed SQE1 before progressing onto SQE2.
What does SQE2 involve?
SQE2 assess candidates based on six practical skills assessments. These include:
● Client interviewing and attendance note
● Advocacy
● Case and matter analysis
● Legal research and written advice
● Legal drafting
● Legal writing
These six practical skills assessments cover five main practice areas including criminal litigation, dispute resolution, property practice, wills and intestacy probate administration and practice, and business organisations and rules and procedures. Ethics and professional conduct are assessed throughout both SQE1 and SQE2.
Testing format
SQE2 comprises of 16 practical exercises in total. This is made up of four oral assessments and 12 written assessments. These 16 exercises take a total of 14 hours and therefore take place over a series of days. The individual marks from the separate exercises are then combined into one overall mark.
The four oral assessments in SQE2 cover interview and attendance note/legal analysis as well as advocacy.
The written assessments in SQE2 cover case and matter analysis, legal writing, legal research and legal drafting.
For the complete SQE assessment specification, please refer to the guidance laid out by the Solicitors Regulation Authority (SRA).
How much does SQE2 cost?
The SQE2 exam is £2,493, although it's worth noting that this does not include fees for the SQE1 assessment (£1,622) and any prep course you may wish to undertake. This exam fee is paid directly to the SRA.
While it is not compulsory to undertake a prep course prior to sitting the SQE, given the format of the SQE and the different style of assessment, most students will find it beneficial to take a prep course. SQE2 prep course fees can vary substantially across providers, with basic online packages starting from around £2,300. It's worth noting any SQE1 prep course support would be undertaken at additional cost. You can find our more about SQE prep courses — and what they cost — on the SQE Providers List.