Congratulations. You got the training contract. You are now going to be a trainee solicitor at a commercial law firm, either in the City or elsewhere. What next?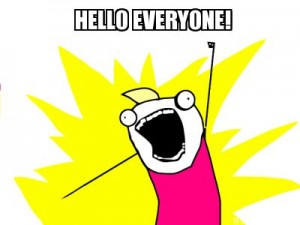 The first thing to consider is that joining a law firm is not like starting at university or law school. You are not creating an entirely new year afresh along with all your fellow students.
You are instead being placed into an organisation and a culture which is already formed, and one where everyone has seen trainee solicitors come and go.
Your initial priority is to see how that organisation and culture functions, and to be sure not to disrupt it…
Watch carefully. The partners and senior assistants have established patterns of work which suit both them and the firm. The "support staff" – who actually are far more important than the word "support" implies – have equally developed practical and tested methods of dealing with the demands of fee earners. As a student, you may well have been appreciated for challenging received thinking; in a busy commercial law firm, such assertiveness will not be useful.
You then have to appreciate how you are perceived. As a trainee solicitor you are a source of income (both now and in the future); but you are also a source of risk. Commercial lawyers are preoccupied about risk. Not only do they have to assess risk in making deals or conducting litigation; they are constantly under the pressure of getting their advice and documentation correct. It is therefore important that you do not send any signal at all that you will land them in it.
In practice this means knowing when to ask questions. This is not the same as pestering the fee earner: concentration is a scarce commodity in commercial practice, and you posing repeated queries will just be annoying. But when you are given instructions, make sure you understand exactly what is required of you. When you provide the requested work, be careful to set out in the cover email where you had any problems. Always ensure the fee earner is aware of what could be wrong. Never let them – and certainly not a judge or client – find out the hard way.
Your approach to legal resources will also change. You are no longer looking up the law for any academic purpose, but to deal with a real-life point for a real-life client. You will read fewer cases in their entirety, and you will become accustomed to copying and pasting from PLC and Lexis. You will learn how this is done well, and how it is done badly. You will soon find yourself advancing propositions with which you personally disagree, because it suits your client. And, quite quickly, even that sense of discomfort will disappear.
There is then the boredom and monotony. A great part of commercial practice requires drudgery for hours on end. In big cases or large deals, these hours can become days or weeks. Nothing will redeem the exercise, other than knowing that you may one day get to delegate the task to others. This is important, for you should never supervise others in what you are not able to do yourself.
So why bother? The life of a trainee solicitor in a commercial firm is at turns stressful and dull. Well, for some it is the money; though if money is the sole motivation, then banking is more lucrative.
The reason you should bother is that one day you may be the one responsible for the shape of the big deal or determining how a large litigation case is fought. The skills required to do this are not easily acquired; but when you are in that position, it is both intellectually and personally rewarding. You can provide practical solutions to complex factual and legal problems for which your clients and your colleagues will regard you highly. This can be either in a law firm or in-house; and they are skills transferable to roles outside of the law too.
Nobody wants to be a trainee solicitor as an end in itself. That would be bizarre. But use these two years well, and you will find yourself well suited for anything the law or any other profession throws at you afterwards.
And you never have to do it again.
David Allen Green is legal correspondent of the New Statesman, author of the Jack of Kent blog and a practising solicitor who began his career at a large City law firm.
Image by Allie of Hyperbole and a Half via Memecreator.org