Readers may recall the spot of bother Inner Temple had last year with cottagers, who identified its toilets as an excellent location for enjoying sexual encounters. Since our exposé brought news of the problem to the world, the toilets in question have, intriguingly, remained listed on top cottaging websites gayscout.com and cruisinggays.com…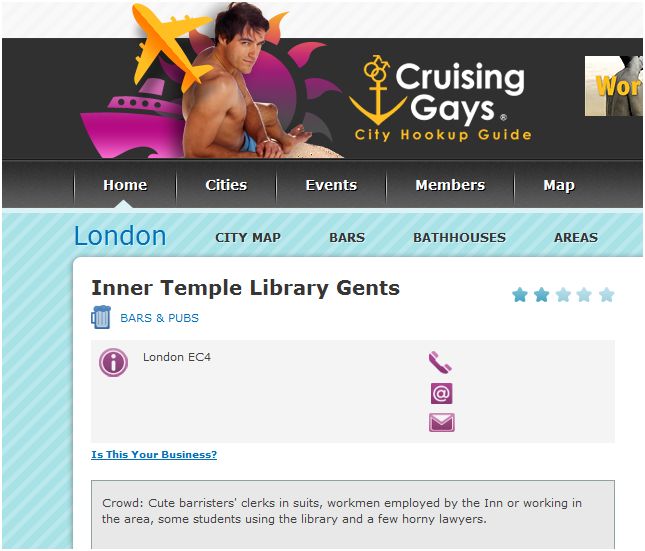 First, the good news. A Legal Cheek field trip to Inner Temple last week found that some major steps had been taken to secure the location.
Significantly, the generously-proportioned shower room now has a lock on it.
And CCTV has apparently been installed.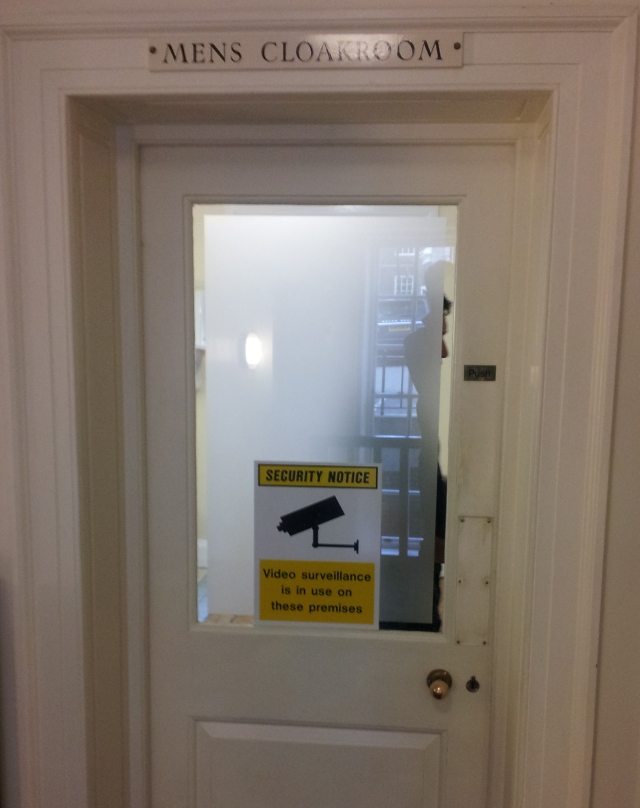 However, the toilet cubicles are beyond the reach of such measures, and, according to CrusingGays.com, continue to be a great place "for fucking/sucking etc" – especially from midday to 2pm.

"Don't be put off by 'no public access' sign," CrusingGays adds, "there is no formal security".

Inner Temple declined to comment.