After David Dickinson look-a-like (and Tuckers Solicitors senior partner) Franklin Sinclair showed off his Jaguar again on recently-concluded ITV documentary The Briefs, it was a matter of time before the backlash began.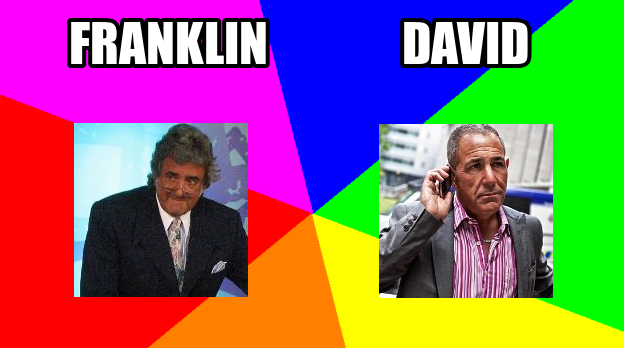 Somewhat surprisingly, though, it hasn't come from the Daily Mail, but rather Sinclair's fellow legal aid lawyers, who have been goading him of late on Twitter about what they perceive to be his lack of commitment to their cause. On Wednesday, the usually smooth-talking Sinclair — whose firm is reportedly keen to get its hands on one of the new legal aid contracts — finally snapped…
A heated debate with solicitor Robert Hardy-McBride culminated in this…

Then, amid angry scenes as other lawyers piled in, Sinclair went even further in a response to 36 Bedford Row barrister Rebecca Herbert's question, "What about justice? Do you give a flying F about that?"

Having partially apologised for his remarks…

…Sinclair went on to advise Herbert and other barristers to stay in their "ivory tower"…

…before finally calling it a day.

Yesterday afternoon, diverting his attention briefly from the cricket at Old Trafford, Sinclair issued this statement to Legal Cheek:
"The comments I made were unfortunate, made after a long day and fuelled by frustration at not being able to get my points across.
"Of course I care about justice but that's not my primary concern in running a business that is very much on a financial knife edge in very difficult times in a hugely oversubscribed market which favours small providers with no cost base. My other main concern is to defend my clients robustly accepting I am an officer of the court so within the rules. I am not here to preserve justice, that's for government and the judiciary. I am here to get the best possible result for my clients. I think The Briefs TV show makes that clear.
"As for the other comment I stand by it. I don't care about other law firms, small or otherwise. I want to get the best deal for the future that keeps Tuckers in business and allows us to provide a quality service and make a profit doing it."