YourBarristerBoyfriend's list of the '21 Hottest Regional Male Barristers' — released this morning as a follow-up to the 'London Hottie List' — reveals some striking barrister hotness imbalances across England and Wales…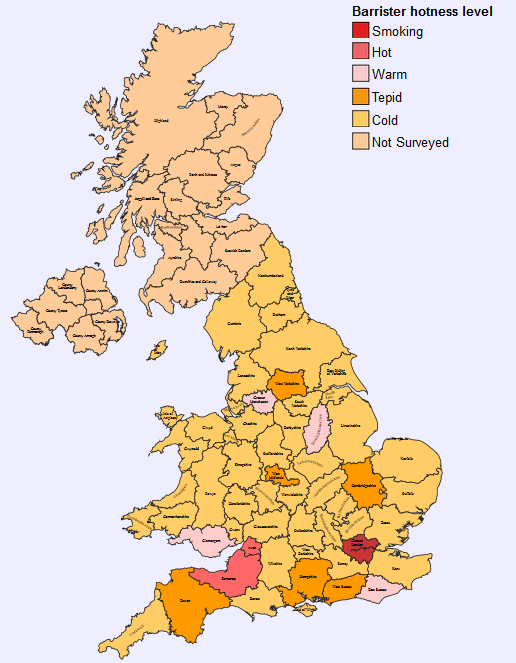 According to the findings, there are disproportionate numbers of hot barristers in the south of England, with London, Bristol and Brighton the major hotness hubs.
By contrast, the north east is a hotness blackspot, with Newcastle, Sunderland and Middlesbrough not containing a single officially-recognised "barrister hottie" between them.
There are, however, clusters of hot barristers sprinkled across the north of England, the Midlands and Wales, with Manchester, Nottingham and Cardiff key hotness centres.
The '21 Hottest Regional Male Barristers 2013′ list is here.