A third of lawyers earn more than £100k
Fat cat figures beat insurance, consulting and tech professions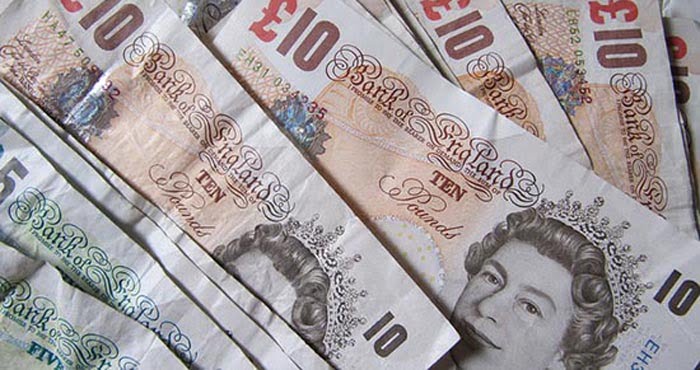 Thirty percent of lawyers earn more than £100,000, making it the second most fat cat-dominated profession in the United Kingdom.
Law practice's earning power is beaten only by the financial services sector, in which a whopping 60% of workers earn six-figure sums. Thirty percent of insurance workers earn £100,000 or more, matching the legal sector's result. The data, released by salary comparison website Emolument, places consulting (26%), energy and mining (26%) and pharmaceuticals (26%) in joint third place.
The figures are, actually, surprisingly high across most sectors. For example, 19% of those working in agriculture or recruitment enjoy £100,000 salaries, while the figure for both consumer goods and transportation is 17%. Even in healthcare, retail and charity, top-earners make up 12%, 8% and 5% respectively.
The data also gives readers an estimate of when they can expect to reach £100,000 glory. While firms such as Kirkland & Ellis, Shearman & Sterling and White & Case pay six figures on qualification, the data reckons you'll need an average of 11 years' experience before you earn top money.
This is actually the shortest time of all professions, though agriculture, finance, recruitment, and apps, web and ecommerce aren't far behind on 12 years. It'll take you the longest time to earn big bucks in the charitable and the public sector (17 years).
However, aspiring lawyers assuming a job in the profession is a shoo-in for flash cars, monthly beach holidays and studio flats in Zone 1 couldn't be more wrong. Law's earning power is characterised by huge inequality, with some City law firms shelling out eye-popping salaries and other practice areas unable to pay living wage.
Social welfare-focused areas of law like crime, family and housing — i.e. those that do not rely on wealthy clients — bore the brunt of the government's £350 million legal aid budget cut and are now particularly badly paid.
And we mean really badly paid. We've been told some junior criminal barristers make £2.40 per hour for their magistrates' court work, while some criminal solicitors contend they'd "earn more money working in the pub".
This inequality is plain to see even at the most junior end of the profession.
Legal Cheek reported last week that a third of trainee solicitors are being paid less than the Law Society's minimum recommended wage (£20,913 in London and £18,547 elsewhere). Even the former president of the Law Society, Joe Egan, regretfully admitted he was unable to pay up to the recommendations because "times have been difficult" at his predominantly legal aid firm.
And yet, if you score a training contract at a big City firm you could stand to earn £40,000 to £50,000 in your first year and more than double that on qualification.
Percentage of employees earning more than £100,000
| | | |
| --- | --- | --- |
| Profession | Percentage | Average years' experience |
| Financial services | 60% | 12 |
| Legal practice | 30% | 11 |
| Insurance | 30% | 14 |
| Consulting | 26% | 13 |
| Energy and mining | 26% | 14 |
| Pharmaceuticals | 26% | 14 |
| Tech and telecoms | 25% | 15 |
| Apps, webs and ecommerce | 23% | 12 |
| Agriculture | 19% | 12 |
| Recruitment | 19% | 12 |
| Consumer goods | 17% | 15 |
| Transportation | 17% | 15 |
| Construction and real estate | 14% | 14 |
| Manufacturing | 13% | 15 |
| Media and communications | 13% | 14 |
| Healthcare | 12% | 15 |
| Retail | 8% | 14 |
| Sports, culture and recreation | 8% | 14 |
| Services, tourism and restaurants | 7% | 14 |
| Charity and not for profit | 5% | 17 |
| Public sector | 5% | 17 |