What barriers do these lawyers face and how do they overcome them?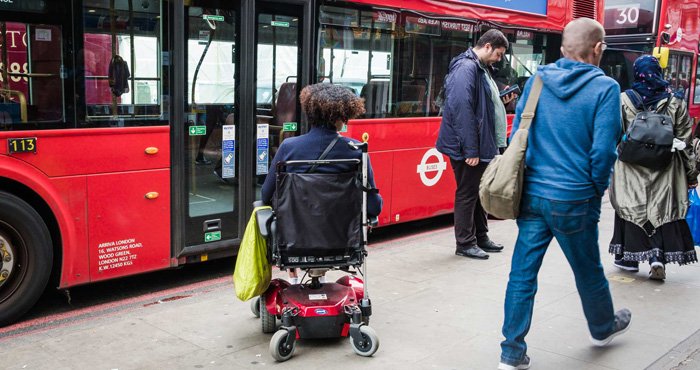 A first of its kind research project is hoping to shine a spotlight on the experiences of disabled solicitors and barristers.
Literature on legal profession diversity is dominated by the experiences of female, ethnic minority and, to a lesser extent, LGBT+ lawyers, at the total expense of disabled lawyers. Independent researcher Natasha Hirst — who will be working on the research alongside Cardiff University's Debbie Foster, who is leading it — tells Legal Cheek:
"There is so little information out there on disabled lawyers and their experiences it is as if society doesn't expect disabled people to be in professional careers, like law, because of an assumption they won't be competent enough to succeed."
This research desert makes it difficult to pinpoint the issues most acutely affecting disabled lawyers, hence why Hirst and Foster, unusually, want study participants to set the research's agenda rather than the researchers themselves. The pair will be running focus groups with disabled lawyers to find out what they want to be explored, with this followed by in-depth one-to-one interviews and later a large-scale survey.
The end result, Hirst and Foster hope, will be a report that can influence the policy-making decisions of important legal bodies and their approach to diversity and inclusion. Indeed the research, Legally disabled? The career experiences of disabled people in the legal profession in England & Wales: developing future strategies, already has the support of the Bar Council, the Bar Standards Board, the Law Society and Hogan Lovells.
When asked what themes Hirst anticipates will be raised in upcoming focus groups, she suggests the career paths open to disabled lawyers.
Though large corporate outfits with huge resources at their disposal may on their face seem more accommodating to disabled lawyers, "there is also a long-hours culture at these firms, where flexible working is an alien concept particularly at the early stages of one's career," says Hirst. "This can be very difficult for a physically impaired person to manage." As for the bar, the physical inaccessibility of courts and chambers can be a crucial factor in one's decision to pursue practice.
HMCTS regrets outsourcing the Court Estate…. pic.twitter.com/8ic5uot435

— skintsolicitor (@skintsolicitor2) January 22, 2018
Another issue, one that applies to the profession more universally, is the attitude of non-disabled lawyers towards their disabled peers.
Legal Cheek discussed this at length with Robert Hunter, a solicitor who is profoundly deaf. He said that while most solicitors don't consider themselves disablist, subtle prejudices often manifest themselves in "hasty assumptions from non-disabled colleagues about a person's disability and how this will affect their ability to work". Because of this, it's common for disabled lawyers to be sidelined into non-fee earning work (something Hunter is quick to condemn).

Interestingly on this, Hirst ponders the role of culture differences between UK and US law firms. Hirst floats the idea that the 'we don't care how you do the job as long as you do it' attitude which is, arguably, more commonly found in US law firms helps with these firms' treatment of its disabled staff members. "It will be interesting to see if this is raised further in our research," she concludes.
But for all the barriers and obstacles faced, Hirst is pleased to say there are plenty of successful disabled lawyers, and she hopes her and Foster's research will explore and illuminate this. She says:
"We want to see what factors influence the many disabled lawyer success stories out there, whether there are common threads running through some, most or all of them. We hope this will change people's expectations of disabled lawyers and their ability to succeed in the profession."