Big Four bean counter flexes its muscles: Deloitte announces expansion into UK legal market
Training contract offering 'under review'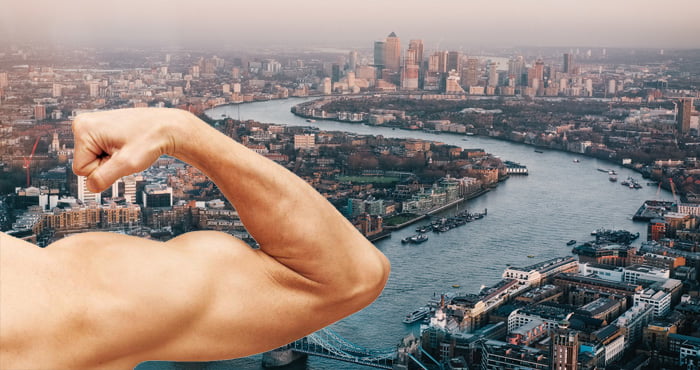 Global accountancy firm Deloitte is the latest of the Big Four (alongside PwC, EY and KPMG) to push further into the UK legal market.
Deloitte announced today that it is expanding what it calls its "managed services", offering automated document review and document management, and its "consulting services", which means advising in-house legal teams on how to operate more efficiently and engage more with technology.
Deloitte will also apply for what is known as an Alternative Business Structure (ABS) licence. This licence has already been secured by PwC, EY and KPMG and will allow Deloitte to offer traditional legal services without having to operate as a traditional law firm (and without having to be run by lawyers).
The expansion is most likely to challenge those law firms which currently do considerable bread-and-butter work for the in-house teams of large corporates.
For those considering training contract options, Deloitte has yet to commit to whether or not it will be offering them, saying that the matter was "under review" pending the appointment of the firm's head of legal.
According to Legal Cheek's Firms Most List 2018, PwC currently offers 25 training contracts per year: its legal arm is worth around £60 million which equates it to a top 50-100 law firm. Meanwhile, EY offers a training contract where you don't need a 2:1 to apply — though you will, for sure, need to be good with numbers. KPMG announced back in 2015 (about the same time as EY) that it would be offering training contracts but has remained shy about the exact number.
This latest move by Deloitte is part of a broader trend of the Big Four to exploit the deregulation of legal services which started with the Legal Services Act 2007. The predictions are that these accountancy firms will disrupt top law firms' market power as clients continue to demand cheaper legal services.
For its part, however, Deloitte is keen to stress that it will not be "replicating a traditional law firm". Matt Ellis, managing partner for tax and legal at Deloitte, said:
"We're planning to use our technology and advisory skills to transform legal services and help address many of the challenges lawyers, whether in practice or in-house, are facing in today's increasingly complex legal environment. By automating repetitive processes and completing routine tasks in a fraction of the time, lawyers will be able to spend more time on specialist areas."