Exclusive: Computers must meet university's specifications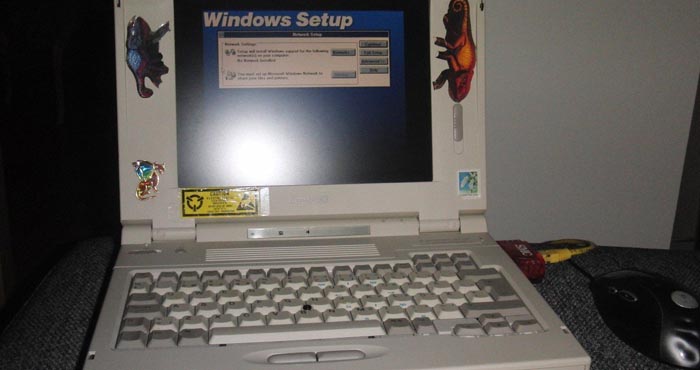 There is "discontent" among students on the Bar Professional Training Course (BPTC) at City, University of London over a new laptop policy that arguably puts poorer aspiring barristers at a disadvantage. However, the law school claims the introduction of the new policy was in direct response to student requests.
In an email seen by Legal Cheek, the law school announced this week that it would allow its current cohort of BPTC-ers use of their personal laptops in their upcoming opinion writing and drafting assessments. Students — who still have the option to use pen and paper — can type up their answers and submit them electronically, all under exam conditions.
However, City will not be providing laptops for those who don't own one, and even those that do must make sure their laptop meets "required specifications". As the lengthy email explains:
"You will need to provide a laptop which… has adequate battery life to survive at least 4 hours (3.5 hour examination + set up time). Access to power points will not be available during the examination."
Legal Cheek understands that the new policy, albeit well-intentioned, hasn't gone down well with several students. One bar hopeful, not wishing to be named, told us they are "concerned that City is not providing all students with an equal playing field".
A quick internet search reveals that while a large number of laptops boast more than four hours' battery life, several cheaper options do not. By cheaper, we stress that examples of these non-specification meeting computers still cost well into the hundreds of pounds. Furthermore, even expensive laptops suffer from compromised battery life as they age.
Another wannabe barrister, again not wishing to be named, explained there is a "deep well of discontent about the policy" among students. They continued:
"I am deeply concerned that the reality of this policy is that wealthy students, who can afford expensive laptops which can run for longer, are able to gain a real advantage in their exams, over poorer students, who are forced to handwrite them… City should make provision to help those who cannot, such as booking exam rooms with plug sockets."
That said, other students are less concerned.
One told Legal Cheek they are "elated" to have been given the opportunity to complete the assessment electronically. "While I can understand some of my fellow students' concerns I for one am very happy to be allowed to type this assessment," they said. However: "I can see how there are logistical issues with charging, etc, and City could perhaps have been more sensible in holding the assessment in a computer suite instead of relying on student laptops."
Responding to the criticism, a spokesperson for City Law School told Legal Cheek that the policy's introduction was a response to "requests from BPTC students". They continued:
"It is not possible to guarantee that the venues for the exam will have sufficient power sockets for use by students taking the exams in this way. Hence, it was necessary to make it clear to students that they ensure that they have sufficient battery life on the laptop they will be using. We think it important to be open and transparent about such matters. Students who do not choose to use their own laptops, and who will therefore be writing their answers by hand, are not at any disadvantage (indeed our research showed that a number of students prefer writing answers by hand and so will not be opting in to the 'bring your own laptop' arrangement)."