Exclusive: He's into Breaking Bad too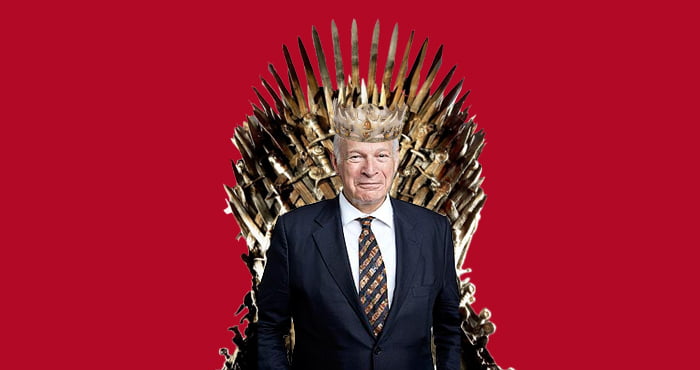 Lord Neuberger has been presented with an honorary degree at the University of Exeter, but it wasn't the university's chancellor, the dean of the law school nor a senior professor orating the ceremony. Instead, Neuberger was awarded the degree by a future City trainee and recent graduate, who used the opportunity to reveal that Neuberger's a huge fan of Game of Thrones.
Soon-to-be CMS trainee Ammar Khan noted in his oration speech — the first ever given by a recent alumnus in the university's history — that audience members may be wondering why he was chosen to play such a central role in the ceremony. He explains:
"It all started with an email I sent to Lord Neuberger back in December 2014, asking if I could observe him for a day at the Supreme Court. Since then, I have had the great privilege of getting to know Lord Neuberger. I see him as a mentor and a friend."
Khan's fateful email led him to shadow the then president of the Supreme Court in January 2015. The pair stayed in touch, Khan inviting Neuberger to visit Exeter in 2016, when the future trainee was in his final year. Neuberger accepted the invite, speaking to more than 600 students there.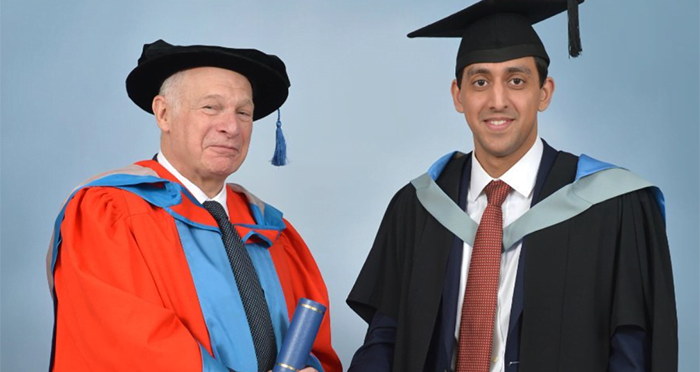 Their relationship continues to flourish. Just this week, Legal Cheek revealed the pair were about to go on a trip together, to visit state schools and non-Russell Group universities outside of London.
But it's not just their desire for a more diverse legal profession the pair have in common. "We have conversations ranging from the law to our shared love of The Wire, Breaking Bad, Narcos and, of course, Game of Thrones," Khan revealed in his speech.
On the latter TV show, Khan reveals Neuberger once even joked about issuing an injunction compelling producers to keep making episodes past season eight. "Or at least I think it was a joke," Khan laughed.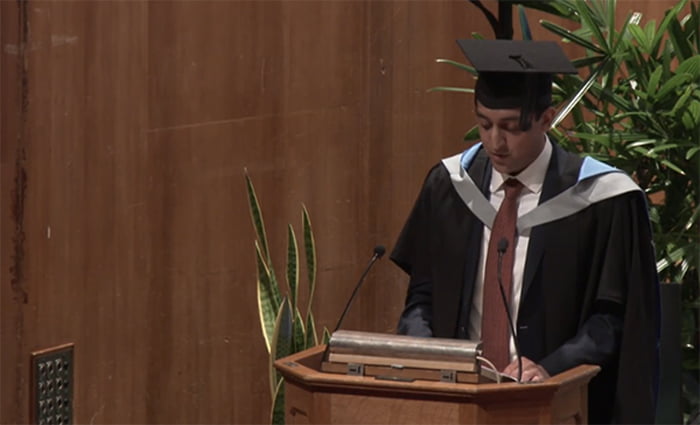 Speaking to Legal Cheek, Khan admitted he was very nervous about his role in the ceremony. "I've never mooted before, so outside of the classroom this really was my first ever public speech," he said, "but of course it was a massive honour."
Neuberger, who could be seen smiling along to Khan's speech from the audience, thanked the aspiring solicitor for his kind words when he made it to the stage. In his acceptance speech, he described receiving the doctorate as "a great honour", before addressing his fellow graduates:
"I envy you. You are at the start of your careers, whereas I'm on the way out, a sort of personal Brexit I suppose. But I hope a Brexit with a very pleasant and a very long transitional phase."
After congratulating students on achieving degrees in a "demanding and valuable" subject, he gives this advice:
"Some of you may find that life after university is not easy to start with. You may not be sure what job you want and even if you do, you may have setbacks on the way. I know what that feels like. As [Khan] mentioned, I had two false starts, science and banking, before becoming a lawyer. And even when I found what I wanted to do, law, it took two years with many rejections, including pupillages in three different chambers which turned me down, before I finally found a set of chambers prepared to take me. The false starts and knock-backs were upsetting at the time, but I think they helped to toughen me, and made success when it came all the sweeter. So don't worry if things are hard to begin with; my early experiences also taught me that what seemed like setbacks, even disasters, at the time turned out in the long-run to be beneficial."