Former Macfarlanes solicitor is the new Lord Chancellor
Top government legal post occupied by a lawyer again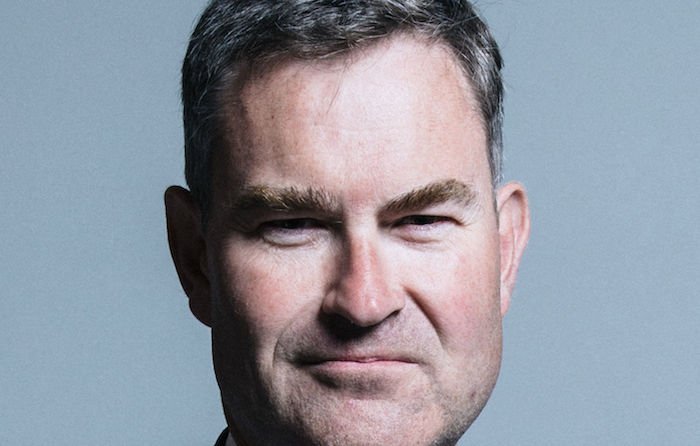 The new Lord Chancellor is a lawyer for the first time since 2012. David Gauke, who began his career as a trainee solicitor with Reed Smith and then joined Macfarlanes before moving into politics, replaces non-lawyer David Lidington.
Lidington has lasted even less time in the Lord Chancellor post than his much-disliked predecessor Liz Truss, being moved in Theresa May's Cabinet reshuffle just six months after appointment. He replaces Damian Green as Cabinet Office minister, the latter sacked from office after making "misleading statements" about porn found on his work computer.
Like his predecessor, Gauke — the MP for South West Hertfordshire since 2005 — voted Remain in the EU referendum. It's notable that he is a solicitor rather than a barrister, with the bar traditionally being the recruiting ground for senior legal roles in government.
Lidington has, generally speaking of course, been a well-liked Justice Secretary. His smooth October Justice Committee session was a world apart from performances given by Truss throughout her short chancellorship. (Truss was, of course, known more for her mealy-mouthed response to the 'ENEMIES OF PEOPLE' headline during the Article 50 High Court hearing than she ever was for commitment to justice.)
David Lidington brought some calm to Ministry of Justice. He understood and appreciated scale of problems in prisons & probation & realised there could be no quick fixes. Helped improve relations with judiciary. But 6 months was no time to implement any lasting plans.

— Danny Shaw (@DannyShawBBC) January 8, 2018
So while some will be sad to see Lidington go (albeit just to another Cabinet seat), others are more concerned by the effect the past few years have had on the Lord Chancellor title.
The role has, historically, been a well-respected one filled exclusively by lawyers. However, a recent change in law saw much-hated Chris Grayling, a non-lawyer, take the post, leading to a swathe of legal aid cuts we're still very much feeling the effects of.
Grayling lasted about two-and-a-half years in the post, before being replaced by Michael Gove. The notable Brexiter is hardly the most liked MP in the House of Commons, but in his 14 months in the role he quelled lawyers' Grayling-directed anger by revoking a number of his predecessor's policies. Then came Truss in July 2016 — she spent 11 months in the role before being kicked to the curb. Lidington filled her boots in June 2017, his six-month stint making him the shortest serving Lord Chancellor since the late 1980s.
In unrelated news, the office for the Lord Chancellor/Justice Secretary requires a new revolving front door due to wear and tear…

— Joe Beet (@JoeBeet) January 8, 2018
These quick changes are in stark contrast to Lord Chancellors gone by.
James Mackay QC was Lord Chancellor from 1987 to 1997, for example, while more recently Charles Falconer managed four years in the mid-noughties, while Jack Straw served from 2007 to 2010 and Kenneth Clarke from 2010 to 2012.
One day, everyone will be Lord Chancellor for 15 minutes. Unless they're a lawyer. In which case they've got no chance.

— Mick Collins (@MickPCollins) January 8, 2018
So, while changes in the Cabinet are exciting for politics enthusiasts, lawyers can't help but sigh as yet another Lord Chancellor takes the stand. With prisons crumbling and legal aid cuts ravaging both criminal and civil law, we hope that Gauke — who held his previous post of Secretary of State for Work and Pensions for just over six months — will stay in the post long enough to make a considerable difference.