We learnt he once spent a night in a prison cell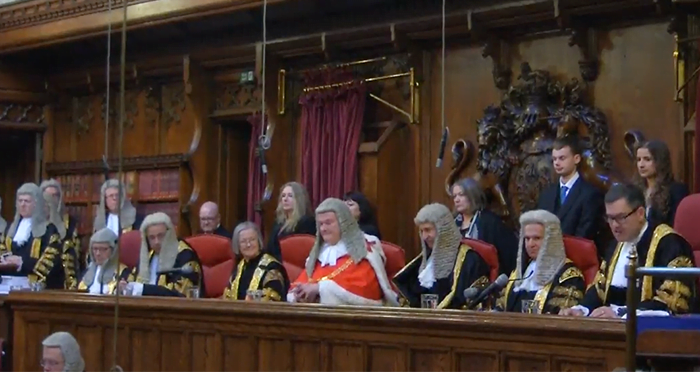 A swathe of judicial bigwigs, including president of the Supreme Court Lady Hale and Lord Chief Justice Lord Burnett, gathered in the Royal Courts of Justice today to see David Gauke sworn in as Lord Chancellor.
The ex-Macfarlanes lawyer is the first ever solicitor to hold the government post — a fact Gauke said he learnt about on Twitter. He's also the first lawyer in six years to do the same: none of the past four Justice Secretaries — Chris Grayling, Michael Gove, Liz Truss and David Lidington — were qualified solicitors or barristers.
But Ipswich-born Gauke (arriving at the RCJ above) does have something in common with his non-lawyer predecessors: his aversion to horse hair. Gauke becomes the fifth Lord Chancellor in a row to shun wearing a wig in his swearing-in ceremony this morning. He was joined in doing so by law student favourite Hale.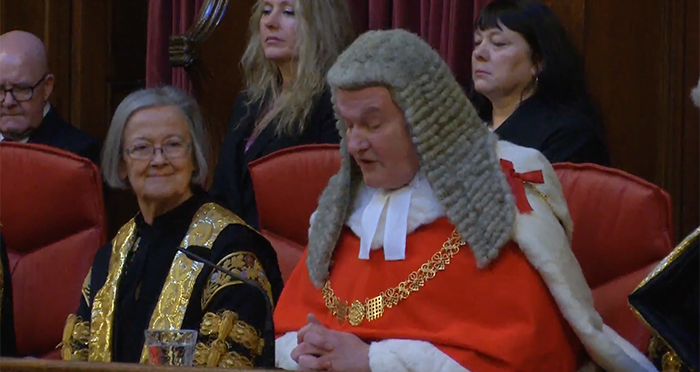 As is often the case in swearing-in ceremonies, backslapping was aplenty.
Gauke described his appointment as a "huge honour and deeply humbling", even a "little daunting" given the high calibre of person that, historically, filled the post. Seemingly trying to mend relations between the judiciary and the government — which soured under Truss' recent Lord Chancellorship — he heaped praise on the judges present and vowed to protect their independence. He has plenty of other things on his to-do list, including: reforming and modernising the courts, getting a good EU deal for the legal profession, and promoting legal services on the world's stage. (Legal aid, it seems, isn't so high on the agenda.)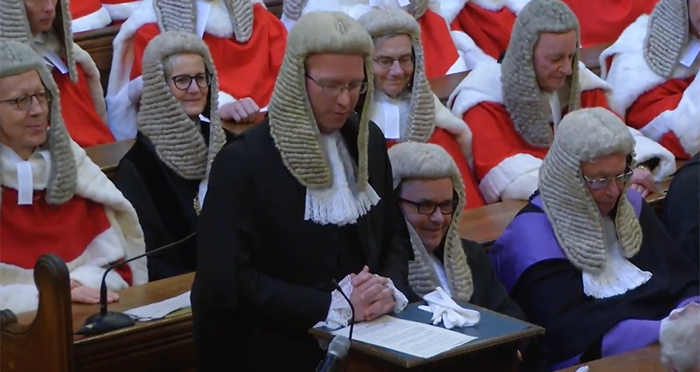 The praise-heaping was mutual. Burnett, for example, said Oxford law graduate Gauke's 'first ever solicitor Lord Chancellor' status is a "distinct achievement of which both [he] and the profession can be justly proud". While Attorney General Jeremy Wright QC said:
"My Lord, David and I were elected to parliament on the same day. And over the last 12 years we've spent in parliament together, I've been able to observe his impressive intellect, his sound judgement and his application to the roles in which he has served."
In and among all the gushing, Wright's speech provided us with an interesting Gauke titbit: that he has spent the night in a cell. Despite this not following an arrest but to raise money for a local hospice, Wright still thinks the experience will help him when it comes to prison policy. We'll see.
Watch the ceremony in full below: