Lady Hale celebrates first birthday since taking Supreme Court's helm
She will spend it in court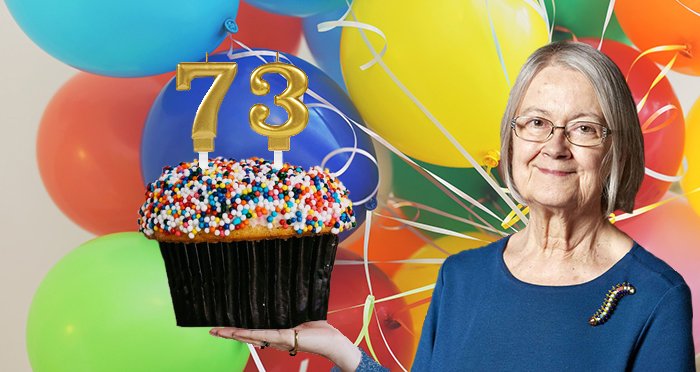 Lady Hale will spend her first birthday as the president of the Supreme Court not enjoying a slice of Victoria sponge but by hearing a miscarriage of justice case on appeal from Antigua and Barbuda.
Today is both Hale's 73rd birthday and the Williams hearing, which she'll be sitting on in her capacity as a justice on the Judicial Committee of the Privy Council. She will hear the case alongside Lords Carnwarth, Hughes and Briggs, and Lady Black. These justices will consider whether there has been a miscarriage of justice in a case where a first-instance judgment has been given against a party who wasn't present nor represented at the hearing.
It's all in a day's work for Hale, who since her last birthday has decided cases on topics including: discrimination at the bar, Scotch whisky and smoking in prisons. But the achievement she's perhaps best known for is making it to the Supreme Court's highest post, its president, in October 2017 — the first woman ever to do so.
It's official – Lady Hale is now the president of the @UKSupremeCourt pic.twitter.com/KU1s4kdOh8

— Legal Cheek (@legalcheek) October 2, 2017
Hale has not had a typical ascent into the profession's highest echelons.
Raised by a single working mother after her father passed away when she was 13, Hale snubbed the profession from which most top judges are taken: the bar. While the 73-year-old did study law at Cambridge and train as a barrister, she packed it in to pursue a career in academia. The top judge taught law at the University of Manchester full-time for 18 years, where she will next week return to give a lecture to students and staff.