Family law solicitor Lutfur Rahman was 'motivated by power and status'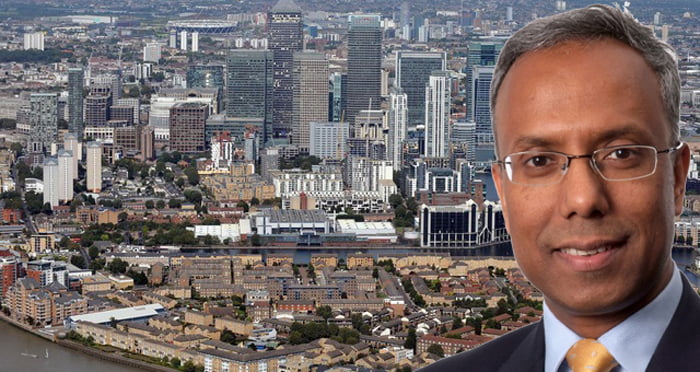 The Solicitors Disciplinary Tribunal (SDT) has published its ruling in a case that saw former Tower Hamlets mayor Lutfur Rahman struck off after he was found guilty of election fraud.
Rahman, a family law specialist, was found guilty by an election court in April 2015 of engaging in corrupt and illegal practices during his 2014 re-election campaign for the London Borough of Tower Hamlets. The election result was voided and Rahman was banned from standing for public office for five years.
Last month the SDT removed Rahman from the roll, but has waited until now to publish its scathing judgment in full.
The tribunal described the 52-year-old's actions during the 2014 political campaign as "reprehensible, orchestrated, deliberate and dishonest". The SDT noted the ruling of the election court, which said that Bangladesh-born Rahman had, among other things, falsely accused a white political rival of being racist and improperly used public funds to amass electoral support. The SDT decided these findings were proven and dishonest.
Continuing, the tribunal said that Rahman's actions were "planned", that he had been "motivated by power and status" and that "culpability for his actions was at the highest level". It added:
"It appeared to the tribunal that [Rahman] had positioned himself for his own benefit and to protect his interests and secure his power base."
"The fact that this misconduct had arisen in the context of [Rahman's] political career rather than his practice as a solicitor," the three-person panel noted, "was irrelevant". The SDT said: "It was well-known that Rahman was a solicitor and that this would have had a significant detrimental impact on the reputation of the profession and how the public perceived the profession. His conduct was a complete departure from the standards expected of a solicitor." There were no mitigating factors, according to the SDT.
The former family lawyer, who was admitted to the roll in 1997, "had neither demonstrated a shred of insight nor remorse into his actions". Concluding, the tribunal determined that the seriousness of the misconduct was at the highest level and that the only sanction that could adequately protect the public and the reputation of the profession was for Rahman to be removed from the roll.
Rahman was struck off and ordered to pay costs of £86,000.