'Oral submissions' after boozy Christmas bash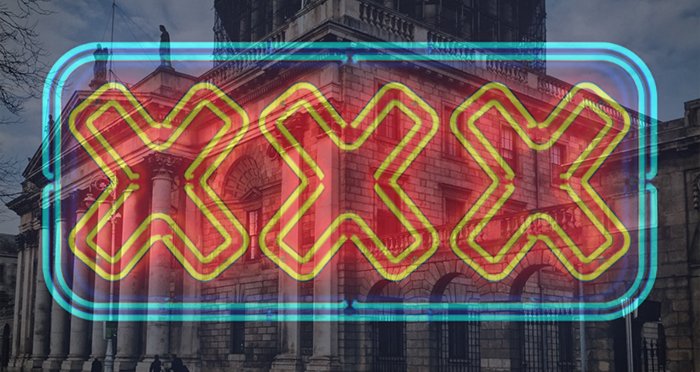 Two barristers have been caught in the midst of a post-Christmas bash "steamy romp" in none other than Ireland's Supreme Court building, according to The Irish Sun.
The duo apparently hooked up after-hours in the Dublin court following a work function where, a source claims, "a substantial amount of alcohol had been taken". The tryst came to an end when, The Sun's words here, "one brief's oral submission was disturbed by an official". The barristers are understandably said to be "mortified and deeply embarrassed".
Indeed, the Irish building is hardly a top drunken fumble destination. The "darkly-lit" Supreme Court is housed in Dublin's 'Four Courts', where the Court of Appeal, High Court and Circuit Court can also be found. (The name may ring a bell for those who saw Irish pop duo Jedward's recent Britney Spears-inspired music video, filmed in locations including the corridors and outside spaces of the Four Courts building.) "It really isn't the sort of place you'd expect for a romantic get-together," a Sun source concludes.
This latest barrister 'romance' may remind Legal Cheek readers of 2016's Waterloo sex QC scandal, where a male City lawyer and a female silk were caught drunkenly romping outside Waterloo station.
Though the female involved in the Waterloo scandal was never identified, the male was named almost straight away as Graeme Stening, managing partner at London private equity outfit Doughty Hanson & Co. The identities of the Irish pair, by contrast, have not been revealed by the newspaper. What The Sun does say, quoting a source, is that the male barrister involved has a reputation for being "something of a ladies' man".
Legal Cheek wonders what the repercussions of the Irish lawyers' actions will be — the prospect of a regulatory slap on the wrist, or worse, hangs in the balance. But The Sun implies the pair will escape with their records, if not their dignity, intact. The report says:
"It is understood no complaint has been lodged to the Bar Council nor have the randy pair been officially identified."
An indication: Stening reported himself to the Solicitors Regulation Authority (SRA), which then "decided not to take disciplinary action".