Legal Services Board gives itself more time to consider LPC and GDL's demise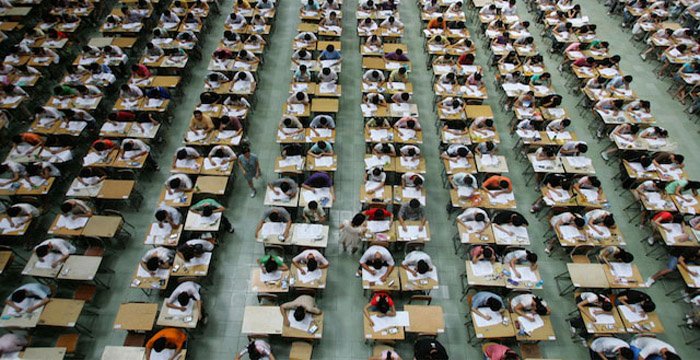 The Solicitors Regulation Authority's (SRA) plans to overhaul legal education have hit a slight bump in the road, after the body in charge of formally approving (or rejecting) the proposals asked for more time to make its decision. We should now know the fate of the Solicitors Qualification Exam (SQE) next month, instead of this month as had been anticipated.
The SRA's plans to scrap traditional legal education in favour of a solicitor super-exam were formally submitted to the Legal Services Board (LSB) last month. At this time, Legal Cheek reported the LSB had 28 days to make up its mind about the qualification revamp.
As we approach this 28-day deadline, however, the LSB has written to the SRA stating it "need[s] to extend the initial decision period". This is to allow the regulator to respond to questions regarding the proposed amendments and to give the LSB time to consider these responses, it says. The LSB has, therefore, extended the initial decision period to 9 March 2018.
The LSB's delay to formal approval is another step in the super-exam's rocky journey towards inception. Since the SRA revealed in April 2017 that the Graduate Diploma in Law (GDL) and Legal Practice Course (LPC) will be scrapped and replaced by the super-exam, not everyone's been singing the new route's praises.
As part of research commissioned by BPP University, 77% of law firms questioned said they think graduates would require additional training beyond "testing preparation" for the first part of the SQE before they enter the workplace. This is because the more practical skills currently taught on the LPC will be reserved for SQE2, which the regulator has hinted will be taught after the training contract.
Despite these concerns, the SRA has not wavered in its commitment to the SQE. It's hoped the new exam will prove a cheaper route to qualification and will put an end to the "LPC gamble". Commenting on its proposals last month, a spokesperson for the regulator said:
"The aim of the SQE is to guarantee consistent, high standards for qualifying solicitors, as well as helping widen access to the profession. We developed our proposals by engaging with more than 10,000 people."