Exclusive: 87% of law students think they should be compensated for this week's university strike action
Interestingly, law lecturers seem to agree with them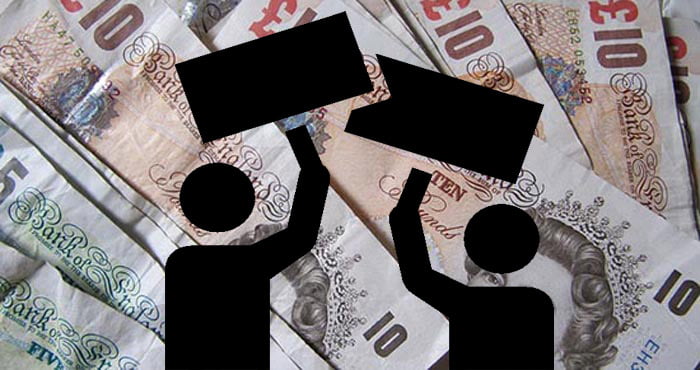 Most students think those impacted by upcoming strikes in 61 universities should have their tuition fees reimbursed, Legal Cheek can reveal.
Of the 2,302 asked if students affected by the industrial action should be compensated, a whopping 2,009, 87%, voted for yes. This means 293, 13%, said no. One of the law students who has thrown their weight behind this majority vote tells us:
"We pay specific fees for face to face teaching and are entitled to receive that. As with any service, if you are not happy or have any concerns, you expect to receive a refund or a discount. Thus, this should be the case when teachers are striking."
Another says: "The basis of university education is solely reliant on the exchange of money for education, and the strikes are flouting this basic principle which all university students rely upon for their success in higher education."
The likes of University of Liverpool student Ying Tang are leading the campaign for tuition fee reimbursement. Tang, a first year studying law, thinks it's "fair" Liverpool deducts £1,079 from its students' fees "for the loss of 14 days of our education". She has petitioned her university to do just that, and has received more than 6,000 signatures in support.
But it's not just students waving the 'reimburse fees' flag — law academics have also rallied behind the movement. We don't doubt this is at least in part a show of solidarity with students, but it's worth mentioning a number of academics have also pointed to the impact of student-led petitions on the lecturers' cause.
The 14 days of strike action, which will begin this week and continue into March, is in relation to academics' pensions. The University and College Union (UCU) reckons proposed changes will leave lecturers' £10,000 per year worse off.
"I can see students' point about reimbursement of fees," Steve Peers, an EU law professor from the University of Essex, tells Legal Cheek. "Also from the academics' point of view this would put further pressure on university administrations." Hannah Quirk, a criminal law lecturer, echoes this sentiment when she says the student movement "might also help to focus the universities' attention on the issue and hopefully resolve the dispute before the strike".
Also speaking to Legal Cheek was Kevin Crosby, a law lecturer from Newcastle University. He raises an issue that goes to the heart of the strike action and students' response to it: the consumerisation of education.
With the arrival of £9,000 tuition fees came a changed relationship between academics and students. Some of the latter now perceive themselves as mere customers: 'I'm paying money, so I should get something in return'. Just look at our two comments from anonymous law students above, which include words like "service", "refund", "entitled to receive" and "exchange of money" — not what you'd typically associate with the provision of education.
Crosby continues:
"This has not always been a very helpful development, but in this case it could be helpful that this is how many students now see themselves. The UCU and the NUS are both asking Universities UK to return to the negotiating table in order to make sure the strikes do not have to go ahead, but unfortunately there does not seem to have been much movement from the employers. My hope is that 'consumer' pressure coming from our students might be enough to encourage Universities UK to be more willing to negotiate on the proposed cuts to academics' pensions."