Donoghue v Stevenson latest: Woman who discovered snail in her ginger beer to have statue erected in her honour
Law student icon cast in bronze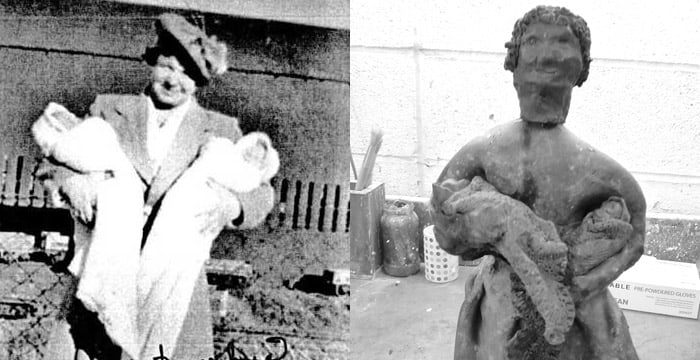 A Scottish woman who inadvertently invented the law of negligence is to have a bronze statue erected in her honour. Yes, that's right: May Donoghue of Donoghue v Stevenson fame is finally getting the recognition she undoubtedly deserves.
Paisley-born Donoghue cemented her place in legal history after she successfully sued a drinks manufacturer after falling ill when she discovered a decomposing snail in a bottle of ginger beer.
The famous House of Lords decision, handed down in 1932, created the civil law tort of negligence by establishing when a duty of care may arise. The case is now a staple on law courses — and has made students pretty wary of ginger beer.
Now, Paisley-based artist Mandy McIntosh is honouring Donoghue by producing a bronze statue of her.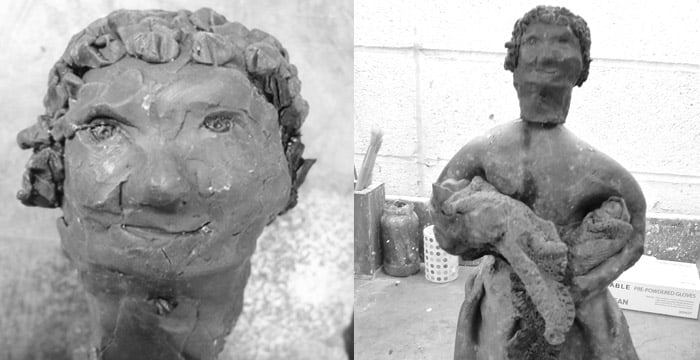 The sculpture — which is based on a black and white photograph of Donoghue holding her twin granddaughters (pictured top) — will be placed on an oak plinth. It's also set to feature hand-coloured bronze spirals, according to McIntosh's website — perhaps an ode to the snail that kicked the whole case off.
McIntosh's website reads:
"Historically, the narrative has focussed on the snail which was found in her drink but here Mandy McIntosh has focussed on the woman, emphasising the impact of poverty on her life and her status as a 'poor woman' who was means tested to avoid court expenses."
The statue will be unveiled at a local community centre in spring this year.