State school educated underrepresented across the board
New data has further confirmed the legal profession's social mobility problem, revealing corporate law firms are particularly dominated by privately-educated lawyers.
The statistics, recently released by the Solicitors Regulation Authority (SRA), show firms which mainly do corporate work have the lowest proportion of state-educated solicitors, 56%. By contrast, 76% of lawyers in firms that mainly do litigation work are from state schools, while this figure's 77% for mainly-criminal outfits.
Even within these more representative practice areas, the percentage of state-schooled solicitors is considerably lower than the percentage of state-schooled people generally. Twenty-two percent of all lawyers attended fee-paying schools, the SRA data says, compared with 7% of the general population.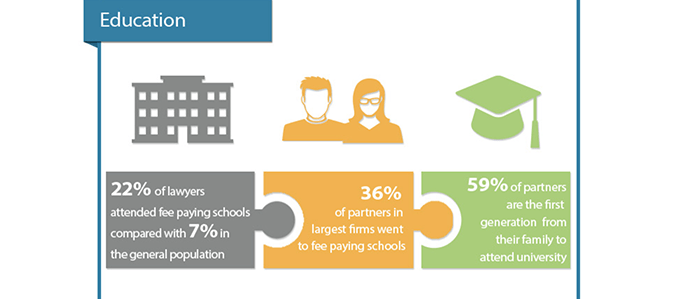 Concerns about social mobility in the law certainly aren't exclusive to solicitors.
Just weeks ago, Legal Cheek reported on statistics produced by the bar regulator which showed 12% of barristers attended a UK independent school. However, the response rate to this question was just 37%, meaning the percentage of privately-educated barristers is almost certainly higher.
The profession, seemingly keen to end its social mobility problem, has thrown its weight behind diversity initiatives including PRIME and Pathways to Law. Just yesterday, we reported ex-president of the Supreme Court Lord Neuberger has himself visited a number of state schools since he retired. He has encouraged judges and lawyers of any level to do the same.
Back to the new SRA stats. Alongside typical diversity data on the percentage of female and ethnic minority solicitors (59% and 21% respectively), for the first time ever the SRA has also collected data on transgenderism in the legal profession. The regulator has discovered 2% of solicitors, 1% of partners and 2% of other staff have a different gender identity to what was assigned to them at birth.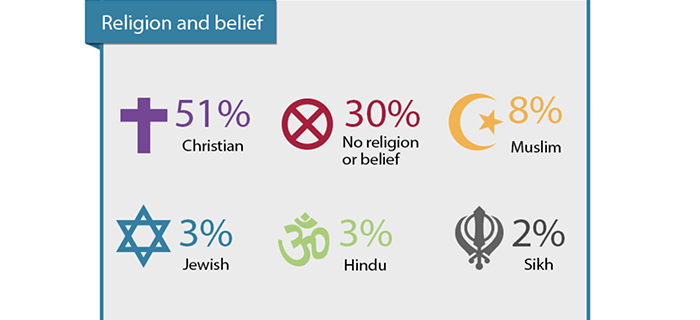 Other takeaways from the SRA diversity stats include that disabled people seem to be underrepresented: 3% of those working in law firms report they're disabled, compared to 10% of the employed population. We've also learnt the majority, 51%, of lawyers are Christian, while 30% have no religion or belief.
Paul Philip, SRA chief executive, said: "I know we will all welcome the progress that is clearly being made in many areas. But there is much more to do to achieve a truly diverse profession that reflects the community it serves, encourages people to access the legal services they need and offers opportunities for the brightest and best from every background. The changes we are making to the training of solicitors, the growing and varied initiatives in the sector to support people into the profession and the leadership shown by many firms will all help."