Rule-breaking barrister avoids suspension after telling tribunal her printer broke down
She represented a client in court without a valid practising certificate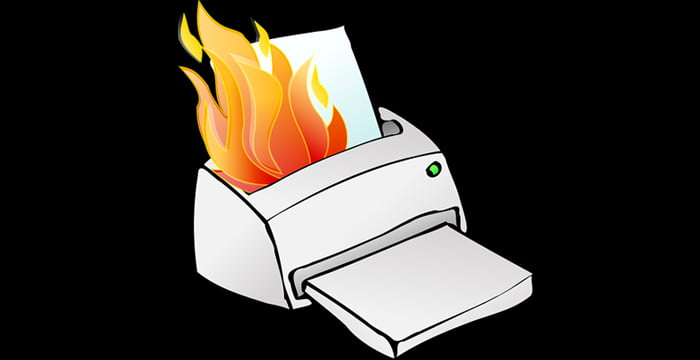 A London-based barrister who represented a client in court despite not holding a valid practising certificate has avoided suspension after a tribunal heard that her printer had broken down.
Philippa Page, a tenant at Goldsmith Chambers, exercised her rights of audience (a reserved legal activity) at Wood Green Crown Court and Woolwich Crown Court on 2 and 3 May 2017. Criminal law specialist Page admitted to two charges of professional misconduct and was fined £1,000.
However it could have been a lot worse. Avoiding suspension, the Bar Tribunals and Adjudication Service (TBAS) heard how Page had attempted to fill out the relevant paperwork online over the May Bank Holiday weekend but "found that was impossible".
Having phoned the Bar Standard Boards (BSB) for assistance, Page was advised by a member of staff to download the form instead. But Page's IT problems persisted. In her own words, the judgment states:
"I was unable to fill it out electronically on my iPad, undoubtably due to my own incompetence and, as my printer had broken down, I could not print the form out at home."
Her email continues:
"As I had already accepted work for 2 May I did not feel able to return it at short notice. In hindsight I concede that I should have done."
Concluding, the three-person tribunal noted that Page was the subject of disciplinary action in 2015 for the same offence and that "repeated failures to meet practising requirements" would normally result in a suspension. However, factoring in Page's IT troubles and genuine remorse, the tribunal felt a £1,000 fine was the appropriate sanction.