Oxford had taken the top spot for past two years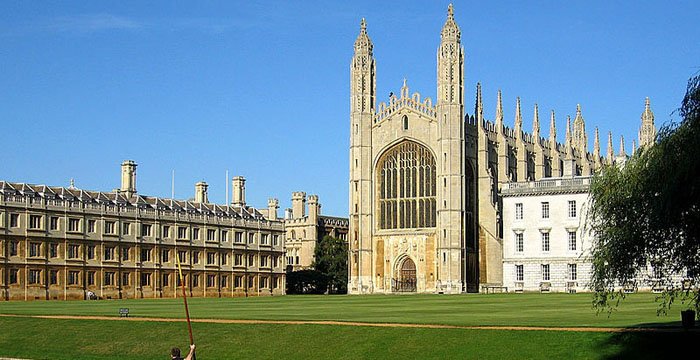 The University of Cambridge's law school has proved triumphant in its long-standing rivalry with the University of Oxford's, it today being named the best in the country and the second best in the entire world.
For the past two years, Oxford had held the 'best law school in the UK' title, as per the QS World University Rankings. This year, Oxford has found itself in second place in the country and third place in the world.
Kyra Chong, a Cambridge law student, says:
"The quality of education at Cambridge is unparalleled, with our lectures and supervisions pushing us all further academically beyond what we previously thought were our limits, so I'm not surprised that Cambridge has done so well in the rankings this year!"
The London School of Economics (LSE) is ninth in the world, alongside a top ten dominated by US universities including Harvard in first place, plus Yale, Stanford, New York and Columbia. But the UK/US's once total top ten duopoly has been disrupted this year by Australia, the University of Melbourne rising from 11th to eighth place.
Other top-performing UK law schools in QS's 2018 ratings include UCL, in 12th, King's College, in 20th, Edinburgh, in 25th, Queen Mary University of London, in 34th, and Durham, in 47th.
Further down the rankings — which name the globe's top 300 universities for legal research, teaching, and learning — UK law schools to fall within the 51-100 category are: Manchester, Nottingham, Warwick, Birmingham, Bristol and Glasgow. Birkbeck, University of London is the highest-placed non-Russell Group university, placed in the 101-150 range alongside the likes of Cardiff, Sheffield and Leeds. SOAS University of London and Kent also sit in this category.
QS's rankings don't just cover law schools, but general university ratings too. The Massachusetts Institute of Technology takes the top spot here, followed by Stanford, then Harvard. The California Institute of Technology is in fourth, before a blitz of UK universities take fifth, sixth, seventh and eighth place: Cambridge, Oxford, UCL and Imperial respectively. Rounding off the top ten are the University of Chicago and ETH Zurich.