'Do they have a bollocks and beer one?': London law firm under fire for offering female lawyers manicures and fizz at conference
It's since been cancelled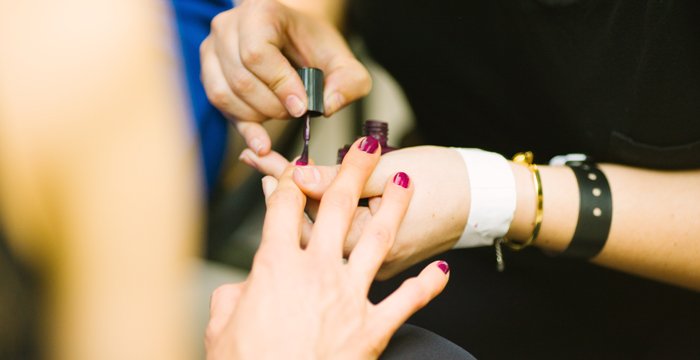 An email fired off by property law firm Devonshires offering its lawyers "a manicure with a glass of fizz" at an upcoming housing conference has been met with scorn on social media. Donna McCarthy, a Devonshires partner, has now responded to the furore, saying the event was organised by the firm's female partners and in response to client feedback. It has now been cancelled.
The email in question was an invite to "an afternoon of beauty, business networking and relaxation", courtesy of a Beauty, Bubbles and Business event to be hosted in Liverpool on 14 March.
One email recipient, Barbara Spicer CBE, couldn't contain her rage over what she described as a "galling" and "disappointing" email. She replied asking what blokes would be offered at the conference: "penis grooming along with a good pint of real ale to remind them of how masculine they are?"
Whilst its very nice of @Devonshires to help with the Gender Pay Gap by paying for our manicures at Beauty, Bubbles & Business I think I'd rather go to an alternative event. Do they have a Bollocks, Beer & Business one ? What do you think @Alison_Inman @EmmaMaier @jomillerdonny pic.twitter.com/gqiwmzrSBF

— Barbara Spicer (@BarbaraSpicer15) March 5, 2018
The housing federation referenced in the email has said it has no involvement in this.
Having tweeted the Devonshires email and her reply, Spicer's message has garnered hundreds of likes and retweets, as well as plenty of debate about sexism below the line. One tweeter said:
I'm a mum of girls who spends ages talking to them about how it's their qualities & how they behave that's important, not how they look. The relentless focus on appearance starts young and I don't want them to have to deal with this rubbish forever. Time to get it sorted

— Aileen Evans (@Bushbell) March 5, 2018
Another said he "cringed so hard my eyelashes retracted and poked me in the eyeballs", while a further tweeter added: "I have 2 daughters. I despair of how much 'pretty' and 'pink' is shoved at them every day."
In response, McCarthy, who advises on housing management law and practice at the London-based firm, has released a statement in which she said that the event was intended to give networking opportunities to senior women in the social housing sector. She continued:
"This event was put together as part of a package of events organised by the female partners of Devonshires who run Devonshires' Women in Housing (DWIH), and in response to client feedback. We have run the event on several previous occasions and it has always been warmly received and well attended."
Having now received negative feedback on the event for the first time, the event has been cancelled. "[H]indsight is a wonderful thing", McCarthy said, and: "The last thing we intended was to promote negative stereotypes. This was an event for women led by women and hands up — we got it wrong."