Law Society plans 100 roundtables as female lawyers' centenary fast approaches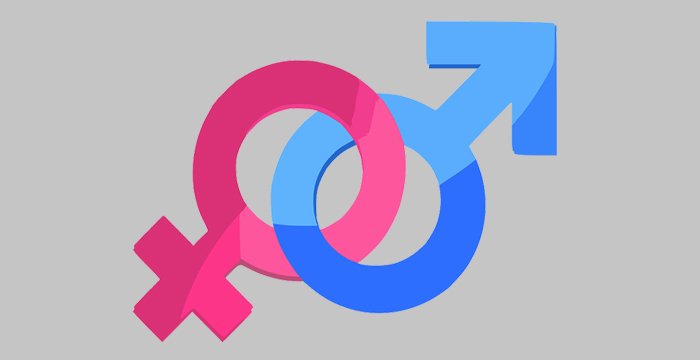 There is a large gap between male and female lawyers' perceptions of gender equality progress within the legal profession, new research has revealed.
The findings, compiled by the Law Society of England and Wales, show nearly three quarters (74%) of male solicitors believe there has been progress on gender equality within the legal profession over the past five years. This is compared to just 48% of women lawyers — a statistic that got a laugh when Christina Blacklaws, the Law Society Vice President, unveiled the research at the Westminster Legal Policy Forum this morning.
The global survey — which has been released by Chancery Lane bigwigs to mark International Women's Day — garnered responses from 7,781 lawyers, including 5,758 women, 554 men, 20 other and 1,449 unknown. The survey ran from November to the end of January.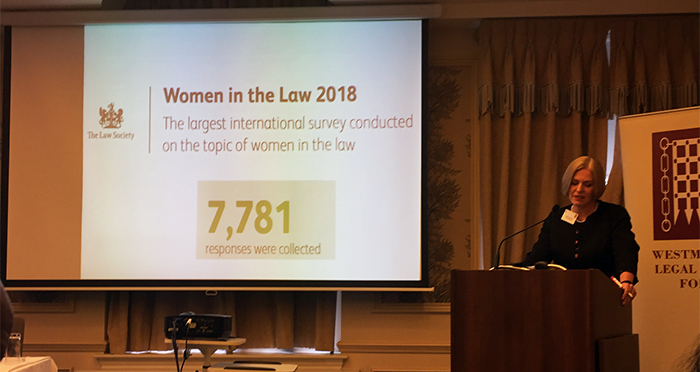 Fifty-two percent of respondents believe unconscious bias was the main barrier preventing women from reaching senior positions within the legal profession. Despite this, just 11% reported unconscious bias training being consistently carried out in their organisation.
Other contributing factors cited in the survey were the poor work/life balance required to reach senior roles (49%), male-orientated networks/routes to promotion (46%), and current resistance to flexible working practices (41%). These factors see women "voting with their feet" (Blacklaws' words) and leaving the organisation before they reach the top ranks.
Elsewhere in the report, 91% of lawyers suggested flexible working was critical to improving gender balance, however just over half (52%) said they worked in an organisation where it was being implemented. Meanwhile, 60% reported they were aware of a gender pay gap within their organisation, but only 16% said visible steps were being taken to address this.
So how can firms improve gender diversity among their upper ranks? Solutions name-checked by survey participants include: greater access to flexible working, increased networking opportunities, mentoring and sponsorship, and engaging men in the equality debate.
Blacklaws, who was introduced by Baroness Deech at today's event, said: "While more and more women are becoming lawyers, this shift is not yet reflected at more senior levels in the profession. Our survey and a wider programme of work during my presidency in 2018-19 seek to understand progress, barriers and support remedies."
On this programme of work, Blacklaws says the Law Society is keen to focus on the profession's gender imbalance this year and next year, 2019 being 100 years since women were able to legally practise law. Looking forward, the hope is to focus on more qualitative research, hosting 100 roundtables over the summer (a nod to the centenary). The Law Society will also produce a "toolkit", to encourage and support women to go out into their firms and be activists by "shining a light" on their business' high-achieving female lawyers. She continued:
"Every law firm, solicitor and client will benefit from greater equality in our places of work. I believe our justice system will also be stronger if the legal profession better reflects the values we uphold."
The release of Law Society data is just one of many legal profession-driven initiatives to take place on International Women's Day. In other news, Linklaters has launched its HeForShe initiative, to accelerate progress towards gender equality by engaging with and empowering men.
Hip human rights set Doughty Street has also put its International Women's Day stake in the ground. This is with its #RenameTheStreets campaign, which seeks to reimagine London streets named after famous men as if they were named after famous women.
On #InternationalWomensDay #IWD2018, #DoughtyStWomen rename Russell Square Pankhurst Square, in honour of Emmeline Pankhurst who lived at 8 Russell Square & held meetings in her drawing room to discuss #VotesforWomen. More on #RenameTheStreets project: https://t.co/9LNc4LpyF8 pic.twitter.com/7uSeeVND9R

— DoughtyStPublic (@DoughtyStPublic) March 8, 2018