HMCTS says letter encouraging people to attack Muslims 'contradicts all we stand for'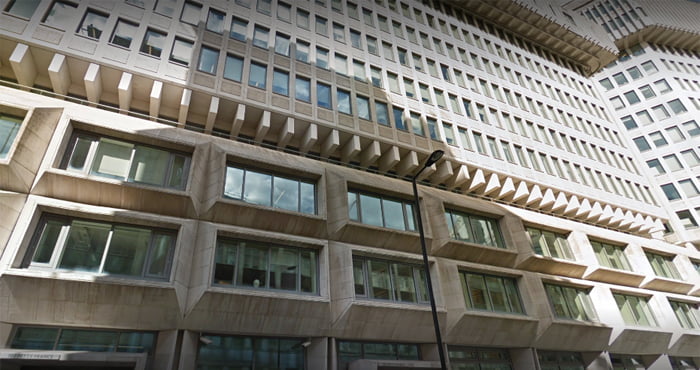 An investigation is underway after a racist letter misusing the contact details of Her Majesty's Courts & Tribunals Service (HMCTS) went viral on social media. HMCTS says it is in no way associated with the "deeply offensive letter" and has referred the matter to the police.
The letter, which has racked up tens of thousands of retweets since it surfaced on Twitter, encourages members of the public to participate in "Punish a Muslim day" on 3 April. Urging readers "not to be a sheep", the hate-filled note features a points-based "rewards" system for those who choose to go out and commit crimes against Muslims. Legal Cheek understands the letter has also been circulated around other social media platforms including Facebook.
Bizarrely, the letter goes on to say "for further enquiries please contact HM Courts & Tribunals Service", before giving the organisation's official London address. The viral post also contains a crest used by HMCTS and the Ministry of Justice (MoJ). Both organisations have stressed that this letter has nothing to do with them.
"Punish A Muslim Day" letters are being sent to families in East London. The letter details a point system for each action & a reward. For example pulling a Muslim women's hijab is 25 points, throwing acid is 50 points and burning or bombing a mosque is a whole 1,000 points. pic.twitter.com/6kmCrDrXt0

— Rowaida Abdelaziz (@Rowaida_Abdel) March 9, 2018
In a statement posted on Twitter, HMCTS said the "deeply offensive letter… contradicts all we stand for". It confirmed it had reported the matter to the police.
We're aware of a deeply offensive letter circulating that misuses our contact details. It's not a HMCTS letter – it's full of hatred & contradicts all we stand for. We've reported it to the Police who are investigating. If you've been targeted, please call 101.

— HMCTS (@HMCTSgovuk) March 12, 2018
Addressing concerned social media users, a tweet from the MoJ's official Twitter account also stressed "this is not a Ministry of Justice or HMCTS letter, and it is being investigated".